Why Blogs are Required After Webpage Content in Website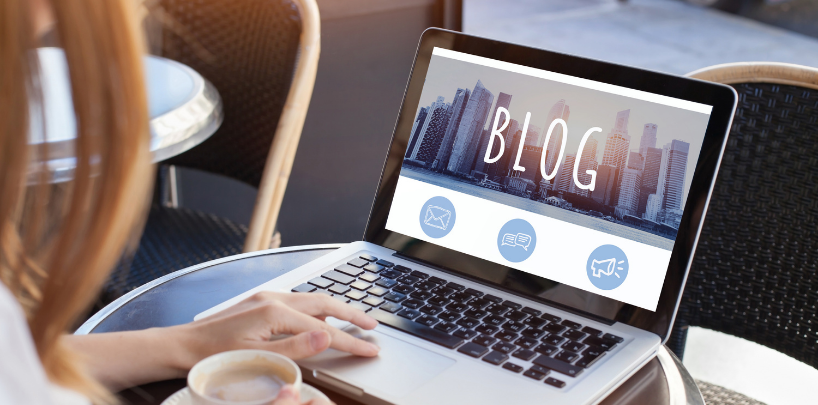 Introduction
Major business firms have started building websites where they could grant their very own customers or would-be customers to know about them in detail directly without any other marketplaces. This mechanism through which digital marketing has been seen in almost every type of business is fascinating. Nowadays the pattern has been changed. Businesses give space for learning to turn the learner into a potential buyer.
Blogging means connecting brands or sellers with their target customer through contextual elements. This segment is provided in the website which comprehensively answers the queries of potential buyers and helps them get informed about their support features as well. It is a smart technique to disseminate knowledge and ideas to such readers who may be struggling in areas in the brands' expertise, so that they may buy their features with benefit.
In eCommerce, blogs work from an SEO perspective where everything largely depends on keywords to get to know some information sources and solutions. That is why you must ensure that you include all your content with keywords related to your products, especially blog articles. 
How Can Blog Impact SEO?
SEO stands for Search Engine Optimization, where websites work as per the keyword mechanism and digital marketing umbrellas. That creates several searches to reach your website with the help of your keywords. Also, your websites' back-end needs to be optimized as well. 
In addition, blogs also impact customer engagement and loyalty for the long term. Earlier brands or sellers never used to inform their customers regarding any new product launch or additions in a textual form but now it has been changed. If a person is searching for a subject relevant to your product or service keywords, your website would appear in the SERPs. 
Through blogs, your website gets traffic, and readers get to know you as well. Here, you have to be very impressive and subtle with what you do. A website is a combination of texts, images, and videos. Among these all, the best and the highest impactful element is content. Anyone who could knock on the door to get knowledge from your blogs would also visit your website's internal pages. But this may only happen when you are strong enough to have informational and convincing articles. 
Aims of Blogging in eCommerce
eCommerce firms are greedy about getting original traffic which is the most complicated task. Also, you must be wondering why all the websites have blogs written daily. That is because blogs help the brands get traffic or target audiences without considerable investments in promotions. 
People search for knowledge and information connected or relevant to your product. So if you teach them the way to do business, they will automatically reach out to your website contents and products' features as well. 
In this way, you will get organic traffic which will help you score well in Google Analytics, and your sales will also get impacted with goodness. 
Limited Marketing Resources 
Here, resources mean finance that business firms have to invest broadly in a recurring mode that will bring engagement. But at times, these paid campaigns also do not help the attention reach a satisfactory level. In contrast, blogging does precisely the opposite in providing outcomes. 
Blogs are primarily written with a motive to get niche customer attention. The right way to make blogging impactful is to include trending keywords that match your products. In this way, whenever your target audience wants to learn about specific features, your blogs will be in the proper position to help you grab their attention. 
his method is the most powerful and strategic way of getting more in less. You do not have to spend lakhs of rupees on your daily promotional posts. Just the right content will bring you what you are expecting. 
People in eCommerce always look for better and exceeding knowledge that can add something new to their business mechanism. As a marketer, you may always find such queries in the top searched list and blog about them. That will give your traffic and educate your customers before they can invest. 
In this manner, you can build trust between you both. People who would find your articles helpful in fulfilling their concerns would always run back to learn from you. Again, this will bring you customer loyalty as well for long-term survival.
Hence, you must know which questions need answers through your on-site blogs. You are too required to do good research on such matters and provide edutainment (education+entertainment) through it. 
Nothing can be great if you can help yourself by getting your customers to know you and connect with you without communication barriers. It is highly recommended to allow the comments of your blog, and like sections active, that could give your customers or readers a space of giving opinions.
If anything is lacking in your website content, readers may stand their points to let you know their struggles. There must be a few features or questions your readers want to know in detail and cannot find any relevant information. In that case, you must acknowledge such hardships to make your brand favorite in every angle.
That could also work as a feedback source from where you could sense your customer's desire and let them know the fundamental functionality and facilities you may provide to cherish their growth. 
Empowers Brand on Social Media
In the modern era, everything is virtual, and a decent friendly presence is a critical part of guaranteeing a more extensive reach. A blog can undoubtedly share across stages. If you have many followers or social media friends, you can enjoy great business conversions.
Also, the potential outcomes of you becoming famous online with your uplifting blog is a never-ending process. Elements like unique URLs make it helpful to divert individuals to your blog.
Blogs can be on-page or off-page written to enrich your website involvement. Sometimes readers may get routed to your website from another website where you posted the blogs. Or, your blogs will get the conversions by themselves.
Conclusion
It is high time to initiate a blog-based website engagement that effectively and efficiently generates leads for you. There are several reasons to lag in eCommerce mechanisms. But with blogs, you may surely get what you have targeted. Although nobody will assure the exact time you will achieve the organizational goal, the result would be a pleasant business experience. 
Earlier, vocal promotion of brands' products used to be done, but nowadays, textual series of content with varieties of concerns are covered and provide fruitful attention from the target audiences.