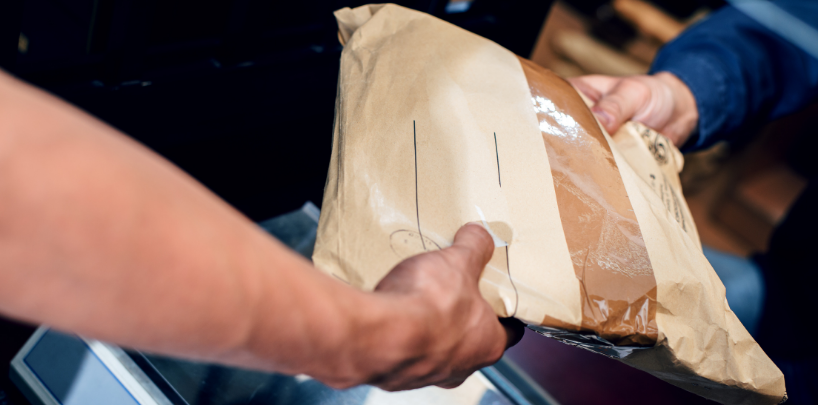 Introduction
Some sellers are always in a dilemma of whether they should try to implement an automated return management tool or not. Although their manual return management has already shown a huge drawback with time-consuming and messy data handling, still a computerized inventory management solution is a new term for them to accept. But before this, understand what exactly is Product Return. It is a phenomenon that is being used to consider those products that are being returned after order fulfillment. These regular returns pile up at times and give a vague idea of items sold if a smart solution is not available.
Automated product return solutions have seen a good acceptance in e-commerce marketplaces for the last few years. But still, there is no clearance regarding its pros and cons to the online seller community. Sellers fear implementing a new mantra of business management against the traditional method and end up facing a lot of inventory reconciliation issues. As a dealer, online business platforms such as Amazon, Flipkart, Meesho, do not allow them to handle their rapid online industry with a traditional process of inventory management. This means that sellers are unable to keep a regular track record on how many products got returned and what charges are being deducted for them. Eventually, financial loss and confusion is generated and results in ineffective inventory reconciliation. 
Types of Product Return 
Courier Return 

Customer Return 
Courier Returns: a business term used to describe such items which are being sold but did not deliver to their customers due to delivery inefficiency(wrong address, incorrect shipment details, etc)
Customer Returns: a business term used to define such items which are delivered to customers but got returned from them due to certain reasons (incorrect product, damaged product, product no more desired, delayed delivery, etc)
These are the two sections that need to be segregated first and then need to be tackled in a way to provide their records and status in an inventory chart to rotate it for resale in case they are in a good condition. Although, returns are treated as a loss in the balance sheet but only if effective planning and allocation are done of these items to turn them again as assets. 
Tips to Adopt a Well-Organized Return Management Analytics: 
Identify Returned Items Cost Burden
The manual method takes a lot of time to extract the cost indulgence for returned products. Also, these details help in making return processing better without giving an impact on working capital. If the process of order fulfillment and inventory management is not strong, the logistic cost rises for no good reason. Sellers do not recognize the best way to effectively handle returned stocks and hence, land up having overloaded warehousing with hiked recurring costs. Therefore, robotic data handling of returned products is important and gives transparent conditions and causes to make powerful business decisions. 
Establish a Smart Return Policy
Smart Return Policy means the policy you offer to facilitate your customers with the flexibility to return the items if they do not want them henceforth. But sometimes, sellers lack in building a good return policy and end up having recurring returns from some recurring customers all the time. If you extend your product return period within 15days or more, these recurring returners will buy your product and intentionally plan to return your product within this period after even using it without even being your actual customers. This is why you must plan a constrained time of return and payment returns as well to avoid such types of situations.
Study the Type of Returns
You must keep a regular check on your product returns that emphasize the highest chosen reason of customers for the same. For a better tomorrow, business dealers need to know where they stand, and hence they are required to make such a mechanism to recognize why customers are not satisfied by their purchased orders. This study would also help in improving your customers' sentiments and enhance your social publicity through reviews. This also means that you cannot ignore the reason for products being low quality, different than ordered, delivery delay, etc. This analysis helps in planning a strong order fulfillment system for online businesses and serving the best to the customers by eliminating such recurring return issues. 
Provide Visibility Through Tracking
After a customer has put in an order, most eCommerce organizations offer clear order processing info (when the item is bundled, when it's on the way, when it's relied upon to be conveyed, etc). A similar process should be applied for placing return requests as well. Customers want to know the situation with their return processing status. This shows the standard and transparency of a sellers' operational techniques. Also, customers would easily be able to figure out their expected date regarding the return of items and refunds in a solitary dashboard.
Quick Processing of Customer Returns
After a customer places a request to return the order, your efficiency to initiate the process decides how much time your team is going to take to get those products back in the warehouse with its data entry and quick resale allocation. If you will retain those requests on hold for a longer time, you are going to pile up your operational responsibilities at the end. As a seller, use software tools that can give you powerful back-office support and let you manage your returned inventories on a real-time basis. Also, you will get the immediate scope of reselling your returned products and enjoy good control over product availability on omnichannel marketplaces.
Impact on Inventory Reconciliation
Reconciliation is the toughest part of bookkeeping and the products that get returned create a lot of confusion on whether they are added to the record or got missed. As these returned products give an impact on commission and fee charges calculation, sellers do miss on their profitability. With a manual bookkeeping system, inventory management cannot show a good outcome. Meanwhile, the process will be incredibly focused and productive if it's automated. This means with less time and effort, sellers would be able to reconcile their returns as per the order received.
Some Benefits of Automated Product Return Tool for Inventory Reconciliation are: 
Fast and Simple Reconciliation on Inventories

No Missing Out on Data-entry

Real-time Access on Reconciliation Reports

Effective Planning on Inventories Resale

Claim on Missing Profitability
Conclusion
Since the online industry waits for no one, you are expected to be as fast as possible to empower business operations. As per the subject, looking forward to inventory management software for Flipkart or Amazon marketplace sellers is very important. It's never too late to improvise and add to your abilities. Hence, switching on inventory management systems and reconciliation software is a reliable idea that will help you reach heights of success most smoothly and efficiently.