Why You Should Opt For Omnichannel Retailing?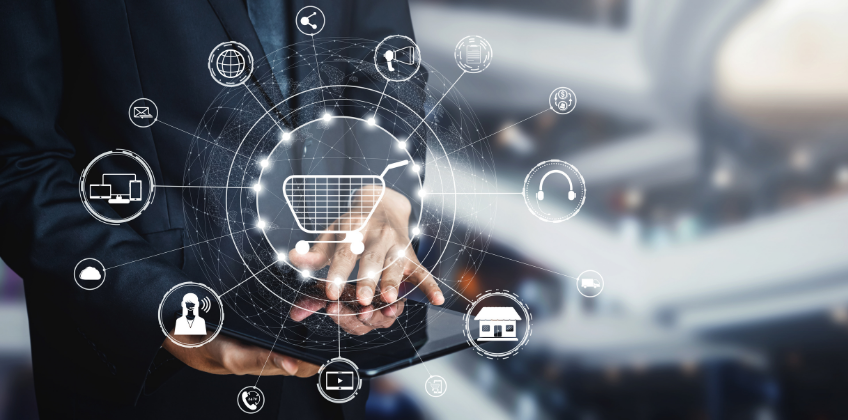 The word Omnichannel retail is no way less than a buzzword!
It is a mere multichannel approach to sales that offers a flawless customer experience. It includes several social channels, marketplaces, and many more.
Omnichannel is the first and foremost step taken to approach or interact with the customers.
As per Shopify,
"Omnichannel retail doesn't require you to be everywhere, just everywhere your customers are."
Knowing the status of your customer requires extensive research and data. In today's time, brands have the capability of getting into direct communication with customers using the sales cycle.
Here at eVanik, offers you the best experience for the customers.
No matter what industry is your business from, utilizing the strategies of omnichannel marketing can benefit and make it easier.  
Benefits of Omnichannel Retailing
An Omnichannel Retailing strategy not only helps in realigning the business operations but also implements infrastructure changes. Therefore, this strategy generates higher customer retention and drives sales.
Customer Experience
Today's era is smartphone-friendly. People consider them to be personal assistants when shopping is considered. Companies using omnichannel strategies can expect an experience from the brand.
Moreover, it is necessary to provide shoppers with ways of engaging information about your products and services.
Improvement in Turnover
The omnichannel retailing allows access to the customers' favored channel and thus can view the stock availability. Also, it helps in providing various opportunities to increase sales.
Build Brand Image
An extremely tough job is to build a brand from scratch. Whereas if a retailer is having a brick and mortar store and offering products online, also it becomes quite feasible to control and regulate the pricing as well as the sales volume.
Boosts Productivity
The omnichannel strategy offers a complete review of all the purchases made by the customers. This leads to serving the customers better. Following this strategy also allows the store associates to divide themselves with various tools.
Reach New Customers
One of the most essential benefits of omnichannel shopping strategies is to reach out to new potential customers. This is equally important for both leading retailers as well as reaching out to new customers. Reaching out to new customers is extremely important as it is the key to growth.  
Tips to Create A Successful Omnichannel Strategy
Increase customized services
Create memorable in-store experiences
Focus on updating the skills of staffs
Engage on consumer insights
Personalize and digitalize the offline store
Draw a map of the entire customer journey
Boost your presence on social media
Provide better customer service by using AI/Chatbots
Keep your data safe and sound to find brand advocates
Henceforth, you can grab these tips and tricks and crack successful omnichannel management.