What's On Paper,
And What's Real
Every ecommerce seller has to master inventory management – the process of fulfilling ordering, warehousing, supplier manager and shipping on time. It doesn't matter if you do it on paper, using a spreadsheet or using online software.
There is always something to learn and new ways to improve ecommerce inventory management, and that's what eVanik OWS inventory management software strives and innovates every day. eVanik OWS provides exhaustive inventory reconciliation for various marketplaces.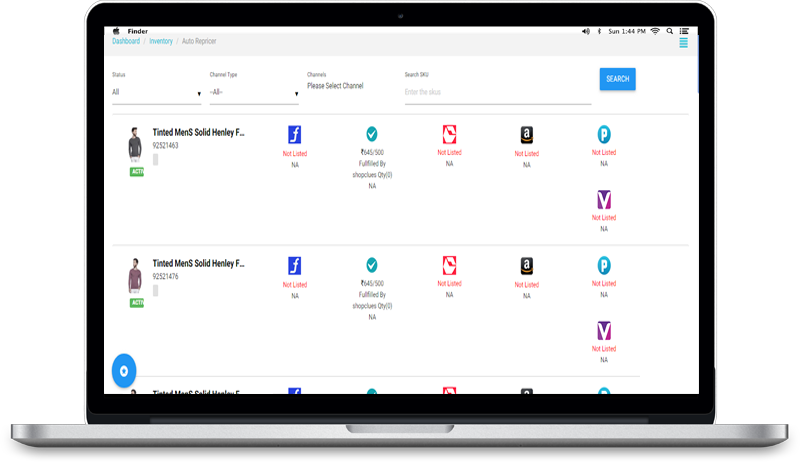 The complexities of inventory management in
ecommerce include the following: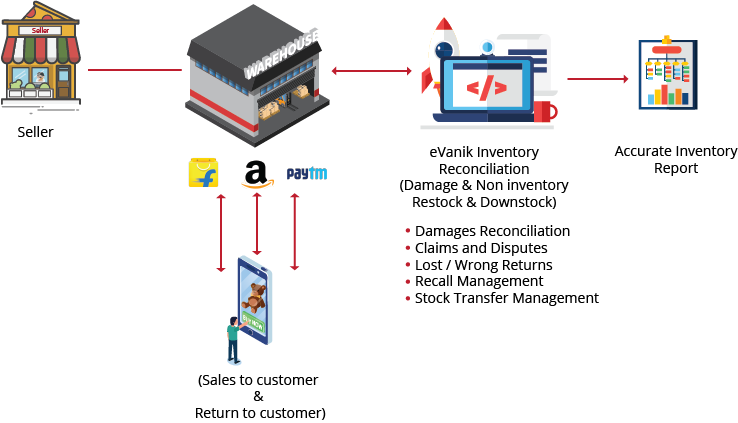 Seasonal trends may affect the inventory holding and could lead to either stock outs or ageing inventory causing choke in cash flow
Visibility on inventory in multiple warehouses and marketplace fulfilment centres like FBA is dynamic and ever changing in nature
With marketplaces focusing on hyper local (proximity of customer to the seller location), how to decide on which locations to expand and what category of products to transfer
Returns initiated by marketplaces but not physically received will create imbalance in the stock report
Using centralized inventory to sell on multiple marketplaces and changing the inventory count on a real-time basis with thousands of products can be a nightmare
Damaged / Non-Saleable inventory demarcation and raising it as a claim with the marketplace channel. Additionally tracking if the claims have been settled or not
Restock and Downstock alerts depending on season and sale velocity i.e., responding quickly when stock runs out
Where to sell, what to sell, what price to sell, what price to buy and where to buy are few of the significant but business turnaround questions confronted to a seller everyday.
Managing and tracking shipping cost based on the actual or volumetric weight of the product
Repricing thousands of products to stay on the "Buy Button" on a real-time basis and staying ahead of competition.
Reconciling inter warehouse stock movement and recalls from FBA
Reconciling damaged products
Want to know more about inventory reconciliation? Book your demo to get various aspects of inventory management.