Most Trusted Multichannel Order Management System
An order management system (OMS) tracks sales, orders, stocks, and fulfillments. It also enables the people, processes, and partnerships necessary for products to advance to the customers. A powerful and effective OMS provides a centralized place to manage orders from all business/sales channels.
With a consolidated order management system, you can manage entire customer information and connections, access your accounting information, customize your retail location framework system, and update your warehouse inventory — all from one system. With the right tools, you can likewise utilize the information gathered to utilize business knowledge practices to improve your business forms — including your supply chain management.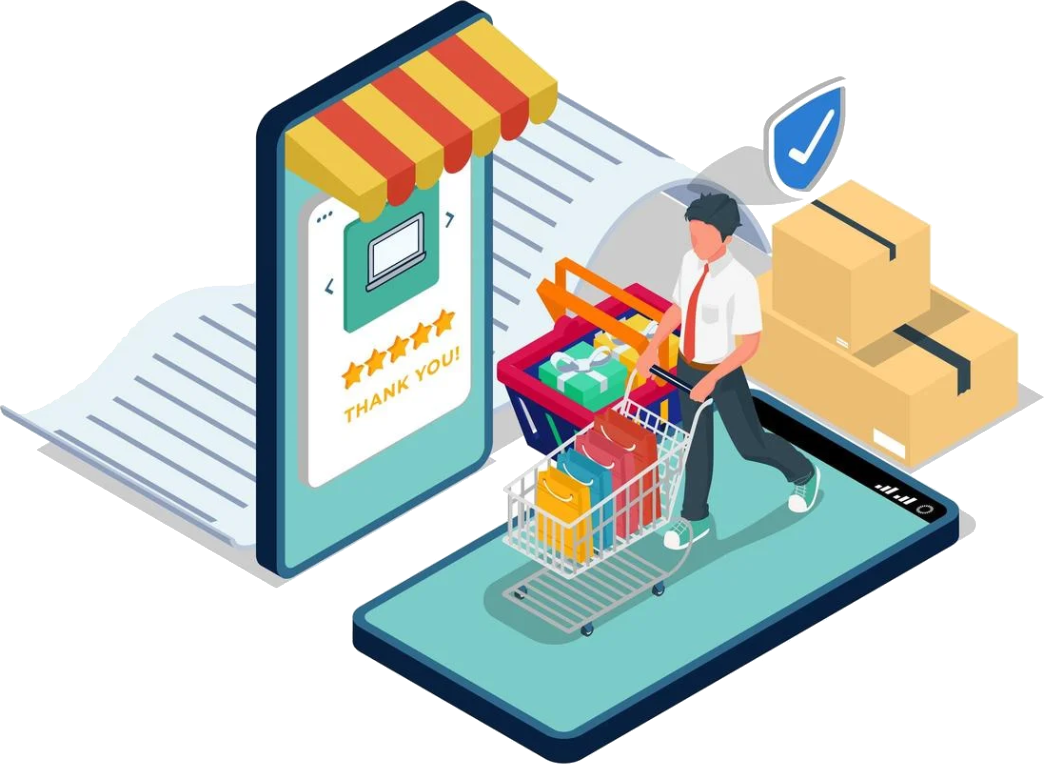 If you have an ecommerce business, you likely as of now have an OMS set up. It is basic to guarantee security and fulfill administrative guidelines, yet you might not have the perfect framework set up, and this would be apparent in both customer satisfaction and overall losses.
Functions of an Order Management System for Ecommerce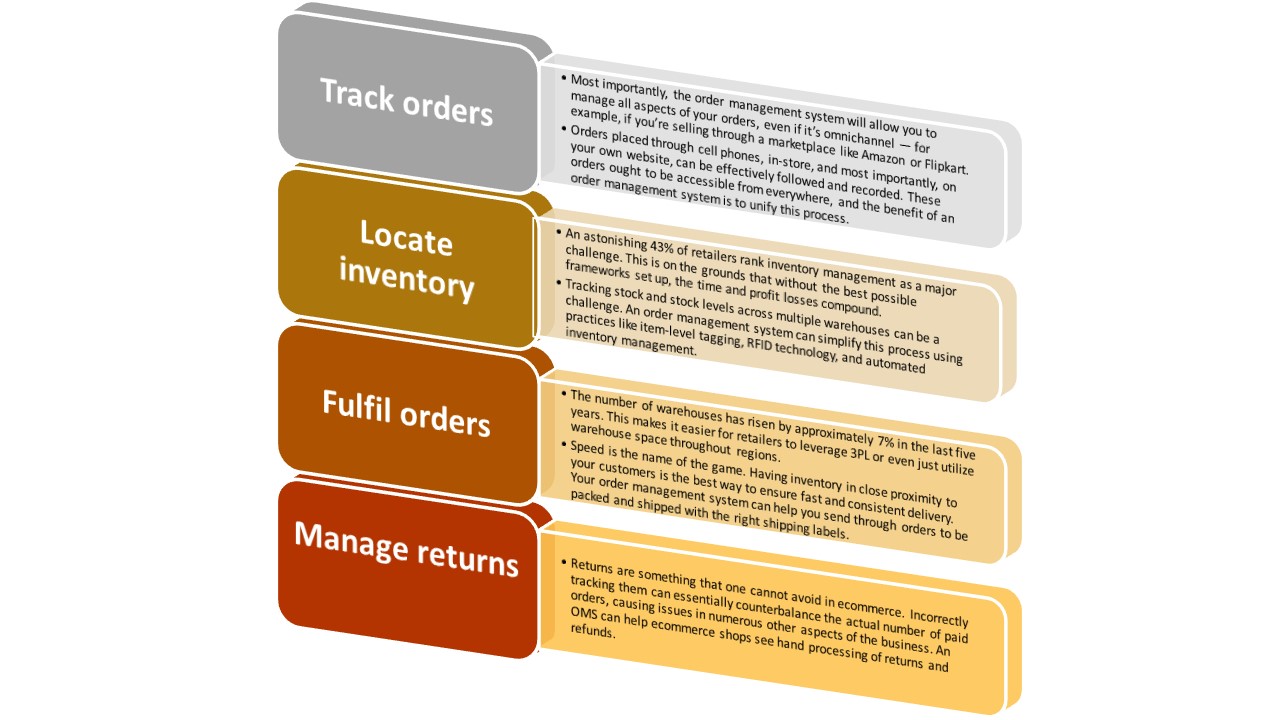 Profound Fulfillment Capabilities  
eVanik Multi Channel Order Management System integrates and manages your inventory and shipping orders from your ecommerce site and a variety of other shipping channels. It supports single products, bundles, and kits for managing your listings.
So Much and Still Surprisingly Simple
eVanik OWS's order management system directly integrates with the world's most popular ecommerce platforms and marketplaces. View detailed performance reports with running inventory, sales, and fulfillment reports over any given time period to gain invaluable insights and make more informed decisions. 
Take Control of Warehouse Management
Use eVanik OWS's advanced Warehouse Management System highlights to sort out, pick, pack and ship your stock with stunning proficiency and speed. 
Streamline Your Accounting
Synchronize stock, sales and purchasing information from each channel directly into your accounting software. eVanik OMS simplifies multichannel ecommerce, offering a simple, cost-effective way to streamline and grow online businesses
Quickly Search for Orders
No more wasting time filtering through your products and orders. Quickly find any order by searching via product title, customer name or with his/her address, SKU, sales channel or any way you like.
Prioritize Orders with Advanced Filters
Easily organize orders by applying advanced filter options. Sort by store, delivery method, destination, order weight, items per order, inventory locations, order date, date dispatched or any way you need. 
See Complete Order History
Create accountability and visibility like never before with easy access to a complete record of each activity taken on each order. eVanik OMS ensures all orders are processed and delivered on time. 
Set Automated Shipping Rules
Set automated shipping rules that select the correct shipping carrier based on the shipping method, order weight, order value, location, or customizable attribute. Sync orders, stock, and shipping for amazingly quick and accurate fulfillment.
Save time by batch printing shipping labels for multiple carriers at once. Filter orders by custom order status and then print labels sorted by SKU. Cut down delivery capacities like rate expediting, split shipments, and advanced order consolidation (multi-item orders dispatched in a single box) by half.
Automatically Send Tracking
Once an order is marked as shipped, we will automatically send a shipment notification and tracking number to your marketplace or web store. Feature-rich and fully-integrated, our solid-ship shipping software will have you wondering how you ever lived without it.
Eliminate errors with barcode scanning. Regardless of what sequence the picked items are scanned, eVanik automatically finds the oldest open order and prints a shipping label based on predefined shipping rules.
Manage Multi-item Orders and Partial Shipments
You can view all items in a multiple item order before printing a label. If you only have one of the items in stock, you can choose to print a label only for that item. It will mark the order as Partially Shipped and wait for you to complete the shipment at a later time.
Why eVanik Order Management Features?
We work closely with suppliers and distributors to maintain order processing standards and optimize the order management cycle. You may not even know about these losses, particularly in the event that you are a small company or operating over a single sales channel.
If your organization wants to grow, a vital step in making sure you can do so effectively is to make certain that you are using the best order management system. A proficient OMS will mean less manual work for higher-order accuracy, alongside better tracking and reporting. This transparency allows you to clearly see how your business is performing at each progression and illustrated by metrics, so you can realize where to concentrate on improvements.
A good order management system will also enable smoother customer experience, as it gives simpler access to the purchaser to get data about their order status.
Get demo of order management system now.