eVanik Tally Prime Integrated Solution
Tally PRIME is the most widely used accounting software by small and medium businesses in India. Organizations deploy Tally PRIME for accounting and bookkeeping, financial and inventory management, sales and purchase management, invoicing, reporting, and MIS. Relevant business data like inventory records, financial transactions, creditors and debtors lists, sales records, and even taxation details are saved in a company's Tally database.
eCommerce Marketplace business is one of the most complex businesses for eCommerce sellers especially when it comes to accounting, largely due to the complex nature of business transactions in marketplaces.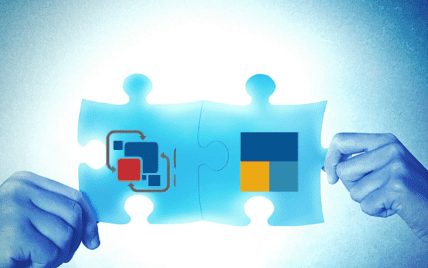 Some of the common complex use-cases for eCommerce Sellers in terms of accounting and bookkeeping are:
Posting Sales and Returns Vouchers. While the sales and returns are from the end buyer (customer) who has bought the product from the marketplace, it will be virtually impossible to create thousands of customer (sundry debtor) ledgers in Tally. Moreover, since the payments are made directly by the marketplaces to the seller, it will be impossible to set off the bulk payments received against every individual customer ledger.
Payments are made in bulk in specific payment cycles for accumulated orders, net of returns. Hence the bulk payment needs to be set off against every single sales invoice
Customer and Courier returns need to be settled off against the original invoices
B2C Sales and B2B Sales need to get recorded separately as in the case of B2B sales, the buyer's GST number needs to be incorporated in the sales voucher to provide him with the GST tax input credit
Marketplaces deduct various commissions, charges, and fees and settle the net payment to the seller after the deductions. A monthly commission invoice (PDF format) is provided to the seller that needs to be recorded as an expense to avail GST input credit. Alongside, the commissions against every order and return need to get offset and matched
The sales and returns need to be accurately matched with the Sales Tax Report or the MTR Report provided by the marketplaces on their seller panels.
Marketplaces levy TCS (Tax Collected at Source) and TDS (Tax Deducted at Source) that also need to get recorded at the order level.
The above use-cases become more cumbersome especially when sellers get hundreds of orders every day, from multiple marketplace channels, across different states. eCommerce Marketplaces are also reporting the sales of the sellers on the platforms to the GST department by way of depositing the
TCS (Tax Collected at Source)
on their behalf. It becomes even more important to comply with the GST guidelines and do accurate and timely filing of GST returns. All this can happen only when there is a time-tested automated tool to integrate the eCommerce Marketplace transactions with Tally PRIME.
eVanik OneWorld Suite provides seamless one-click integration of eCommerce Marketplace Transactions with Tally PRIME or Tally ERP9. The key benefits of using eVanik for eCommerce <> Tally PRIME integration are:
eVanik provides Tally Prime integration that strives to deliver excellence in eCommerce accounting and GST compliance for online sellers and small and medium businesses
The main benefits of e-commerce integration are:
There is no requirement of downloading or uploading any excel or CSV files from marketplace seller panels. All the data from the marketplaces automatically syncs with eVanik OneWorld Suite through robust API integrations.
There is no requirement of installing any 3rd party module (TCP) in your Tally PRIME. eVanik is integrated with Tally PRIME through the API.
Product and Ledger mapping can be done one time in eVanik through the simple UI and forms provided.
eVanik provides a matching tool where the seller can match their Sales Tax Report (MTR Report) with the data integrated into Tally PRIME.