Business profitability and inventory management are hand in glove.
One of the biggest reasons for business success or failure is how the inventory was managed there.
In e-commerce marketplace scenario, inventory management becomes even more critical and hence it's of utmost importance to have a seamless and centralized ecommerce inventory management software.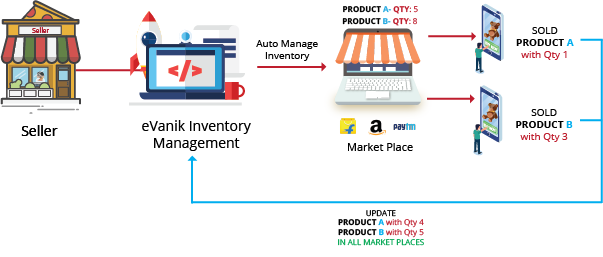 eVanik's inventory management software tool relieves a seller of the above pain area and completely automates the online sales and inventory management system. eVanik OWS is connected with all major e-commerce marketplace channels for inventory management.
All that is required to be done is to setup the virtual common inventory once and the system will manage it across all marketplace channels for all products.