Look no further to discover exact margins at the product level Across Marketplace Channels
The success of your online store could be short-lived if you fail to carefully track profit margins. Remember the saying, "It doesn't matter how much you make, it matters how much you keep."
It is crucial to know which products generate large and small profit margins for ecommerce growth and sustainability. This helps you decide where to cut prices, where to focus resources for growth and increase ad spending.
It's important to analyze your profit margins and determine strategies for improvement.
Solution for Margin Analysis is here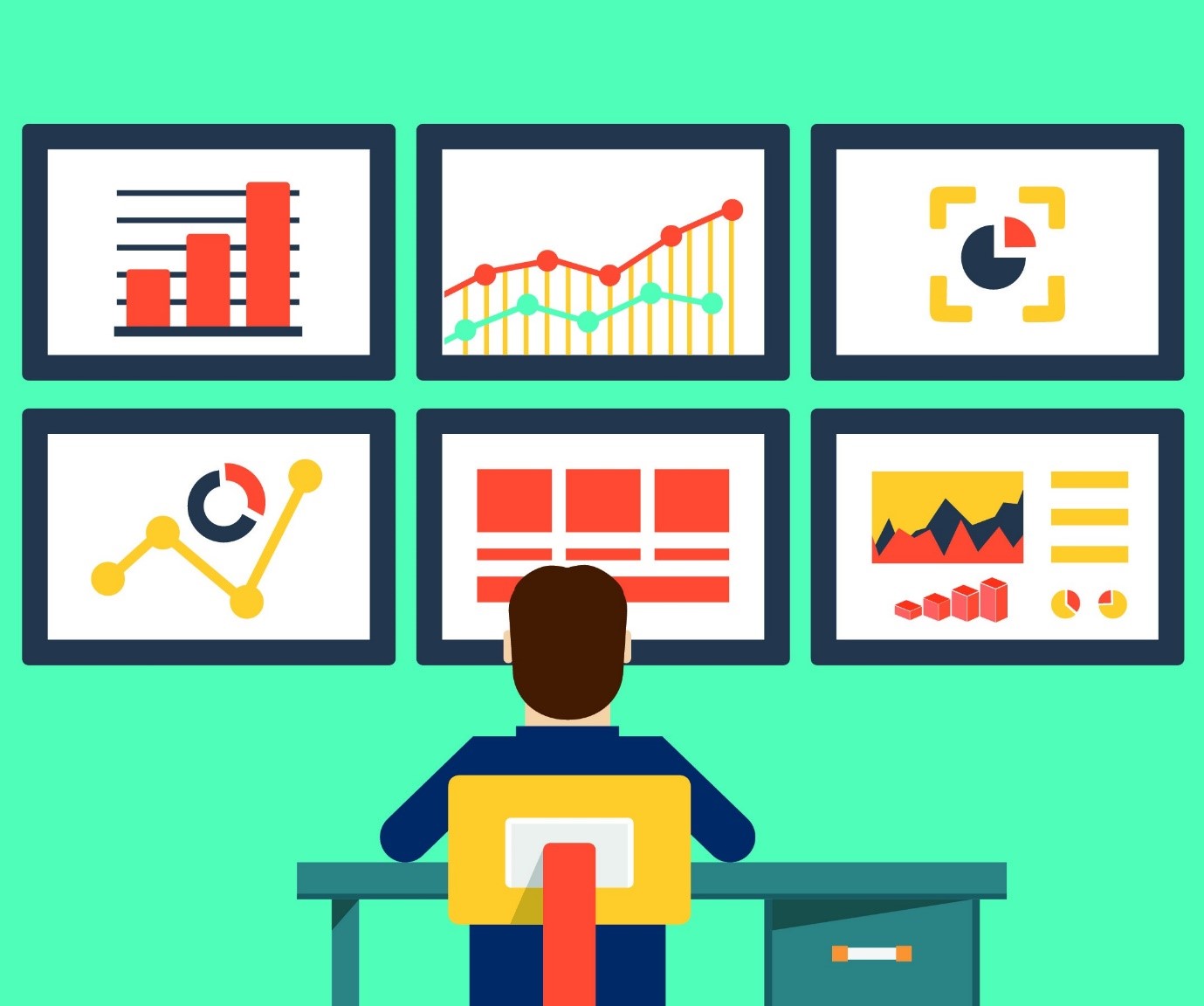 Timely and accurate data is the backbone of good business decision-making. Today's decisions are shaped by what worked or didn't work yesterday. In this hyper-competitive world of electronic commerce, margins and profitability must be tracked daily to ensure success. But the time and resources required to gather all that multichannel data and consolidate it into a useful and efficient reporting solution can be a behemoth task. Margin Driver has solved this problem.
Ecommerce platform eVanik OWS added a new way for sellers to track costs and profit margins on the items they sell.
Get accurate insights into your product level margins
Filter at channel, date range and others
Download instantly
Sellers can take advantage of reports to aid in their analysis.
About eVanik OWS Analytics & Reports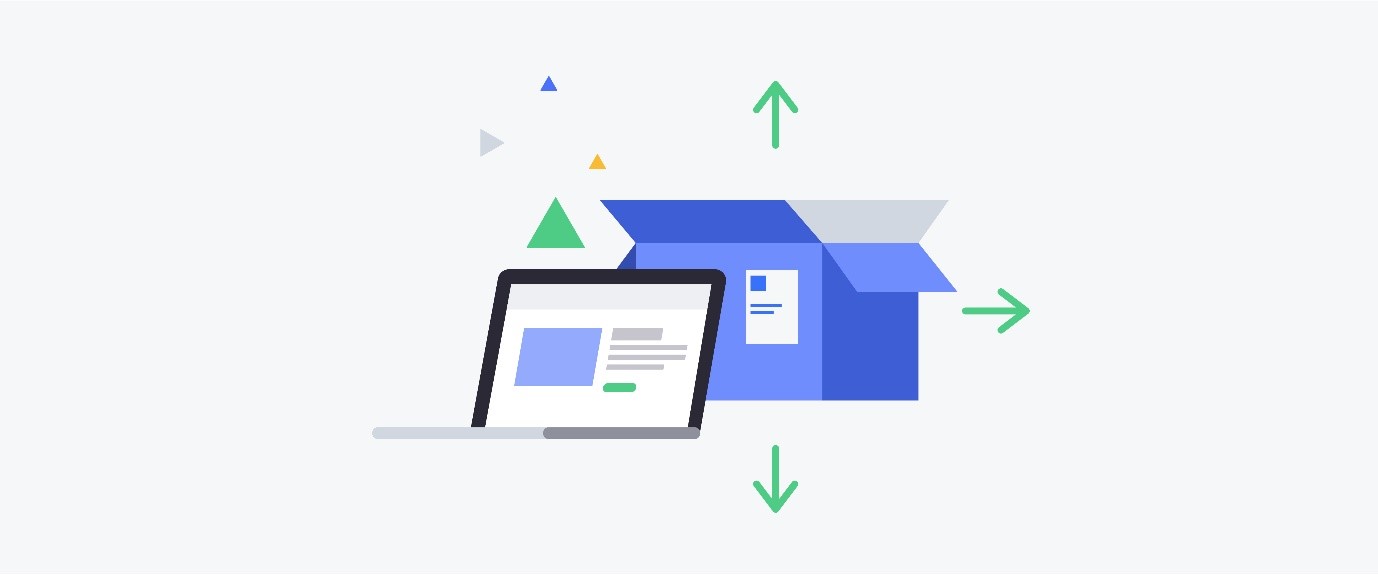 Make better decisions, get the right answers, improve the bottom line.
eVanik OWS lets you instantly see how your ecommerce business is doing and empowers you to make data-driven decisions. Get experiences that will assist you with better-merchandising strategy, run a progressively compelling advertising effort, or can just carry your concentration to something that requires your quick consideration.
How eVanik OWS works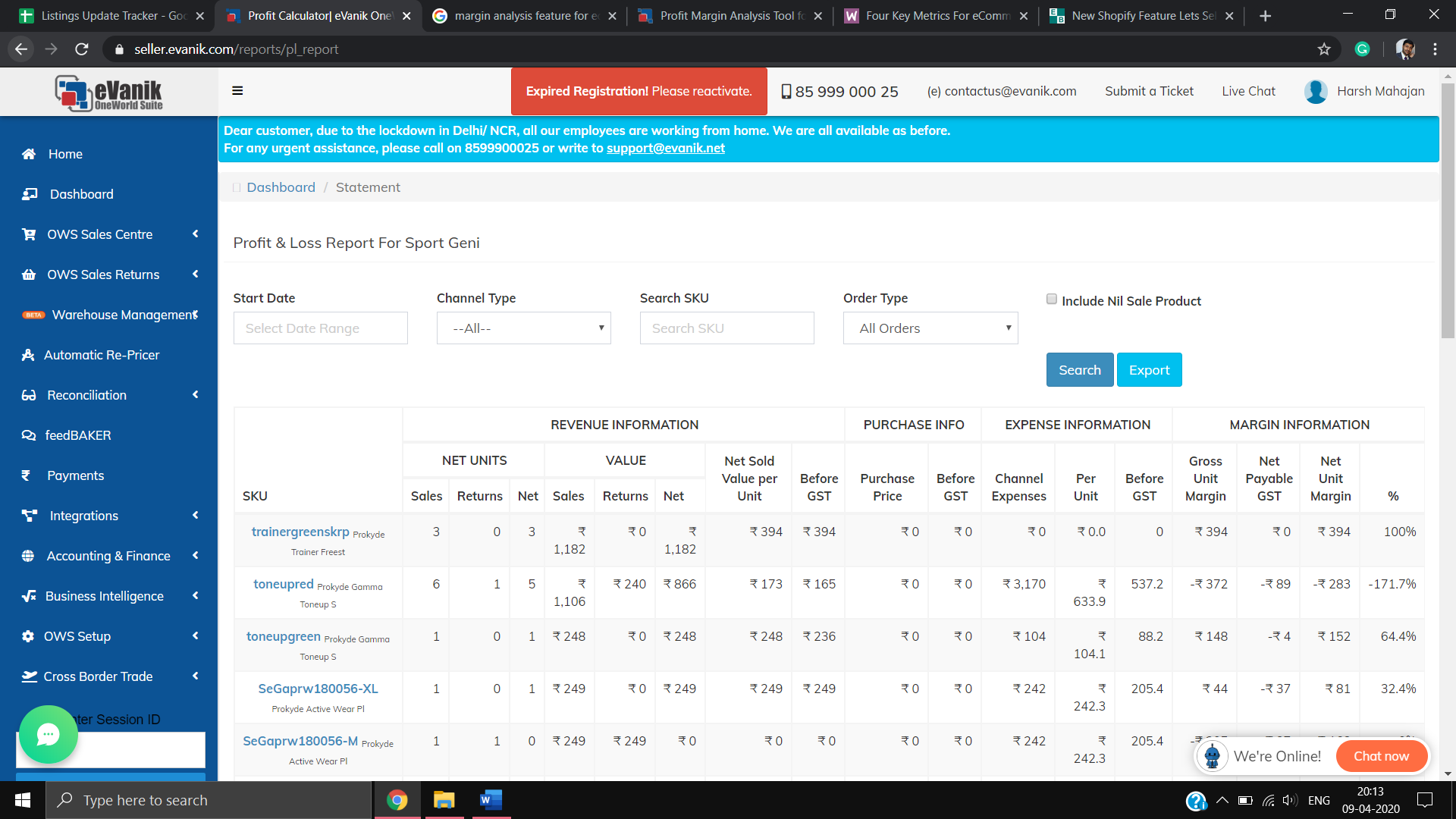 eVanik OWS takes into account your cost (COGS) data, transaction fees, and payment processing fees, which enables you to see the net profit, profit margin, and markup for all your orders and products.
Key eCommerce metrics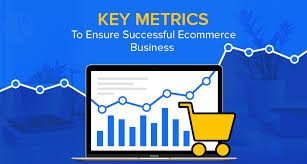 Track your revenue, profitability, product sales, customer retention, conversion channels, transaction fees, and more. Perceive how your measurements correspond and change after some time.
Advanced custom reporting
eVanik OWS provides you with a set of customizable reports that let you easily run sophisticated analysis and discover answers much faster. With eVanik OWS's Advanced Reports functionality, you can drill-down into your data, filter your report by dozens of metrics and attributes, add or remove report columns, and more.
Keep track of all costs
Cost of goods sold (COGS): Add and manage COGS of each product. Simply enter COGS manually, or estimate it as a percentage of the sale price. This cost can always be updated later.
Shipping cost: Include a flat rate or set propelled shipping rules dependent on nations and items.
Transaction fees for each payment gateway.
Custom costs: Manage your one-time or recurring costs easily.
Automate profit calculation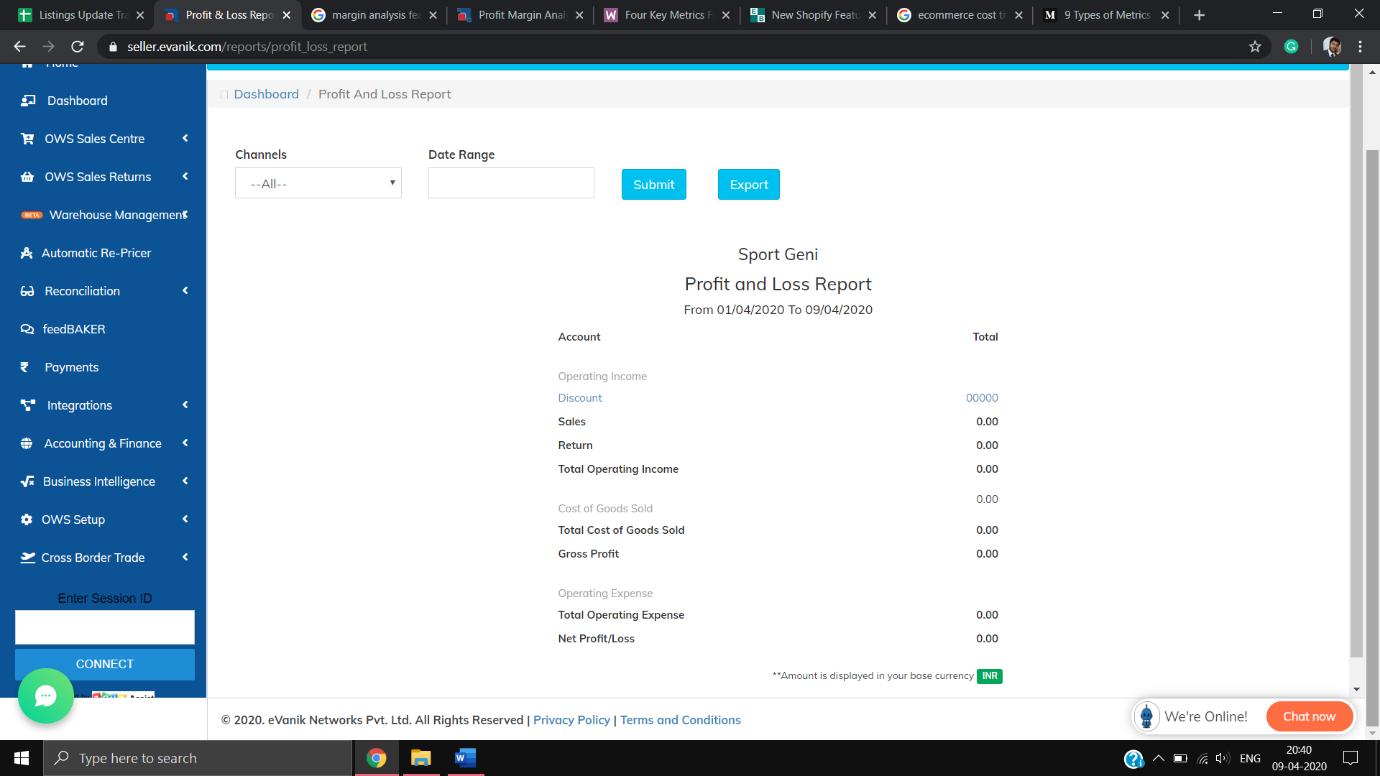 All factors will be automatically considered to give you a true profit analysis, once you've completed setting up your cost structure.
Know product insights.
See the overall revenue of each item to choose which ones need more attention.
Shipping Metrics
Understand the impact of shipping costs on your order profitability
Simple setup
One-time setup and you're good to go. Only go back and make updates when necessary.
Features
Margin on sale/cost price
Margin and Margin Percentage will depend on the basis of "Offer Price" and "Cost Price".
Margin calculation on the invoice line
Margin will be calculated on the particular invoice line and also on the whole invoice.
Margin calculation on the sale order line
Margin will be calculated on the particular sale order line
Analysis report to display margin
Margin calculation will be displayed in an analysis report.
Dive Deep into Profits and Margins with eVanik OWS
Whether you're starting a new ecommerce venture or thinking of making changes to your existing ecommerce business, a margin analysis will help you understand the areas you need to focus on and make appropriate decisions as you work towards making your business profitable.
Starting with the eVanik OWS, multichannel ecommerce operators now have easy access to daily key performance indicators (KPIs) that drive their businesses' success.
The eVanik OWS provides invaluable insight into your company's performance across all channels with a focus on margins and profitability.
An effective platform for Reporting on Profits and Margins Across All Sales Channels.
Immediate Identification of the Orders Costing You Money.
Real-time reporting platform