The reconciliation of accounts receivable  is the process of matching the detailed amounts of unpaid customer billings to the accounts receivable total stated in the general ledger. This matching process is important, because it proves that the general ledger figure for receivables is justified.
Management of accounts receivable is important because the timing of receivables is a major factor in the company's cash flow. Reconciling the individual marketplace channel account balances with the general ledger balance establishes the accuracy of the balance sheet asset.
However, in a scenario where marketplaces such as Amazon, Flipkart, Paytm etc are involved, the payment reconciliation process is extremely cumbersome, dynamic and has multiple metrics associated with it. Excel sheets and other manual tools cannot handle these complexities and dynamisms
Here are the reasons why: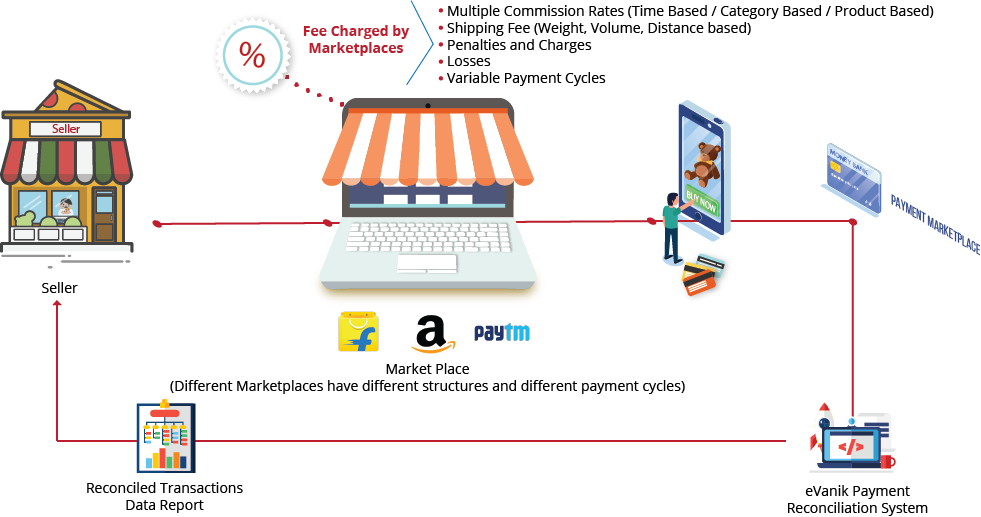 Especially when the margins are as thin as wafers, it becomes even more critical to be on top of payment reconciliation to protect his business profitability and sustenance.
eVanik OWS provides an automated account reconciliation software system which works on a real-time basis. The reconciliation dashboard summarizes all the above mentioned metrics involved in the marketplace reconciliation process and further drill-downs reports at an order and product level.