Omnichannel Versus Multichannel : In depth Strategic Analysis

Everything existing in this universe has a meaning and when we deep dive to find it, we explore a wider spectrum. Similarly, with an objective to learn more about e-commerce, we landed on its integrated approaches, bringing up the idea of omnichannel and multichannel marketing.
Splitting the words we understood it better.
So, when we talk individually as Omni and channel, Omni is a Latin word that refers to "everywhere or everything" and the channel is "media". Therefore, omnichannel marketing refers to the marketing process done in every channel holding the same background which means "the channels are integrated".
On the other hand, comes the multichannel marketing process which is more concerned about the product and promotes a particular product on different channels with any link of one another.
Let's make it more clear and interesting with infographics. Everything you are looking for about "omnichannel versus multichannel marketing" is now just a glimpse away.
Omnichannel Versus Multichannel : In depth Strategic Analysis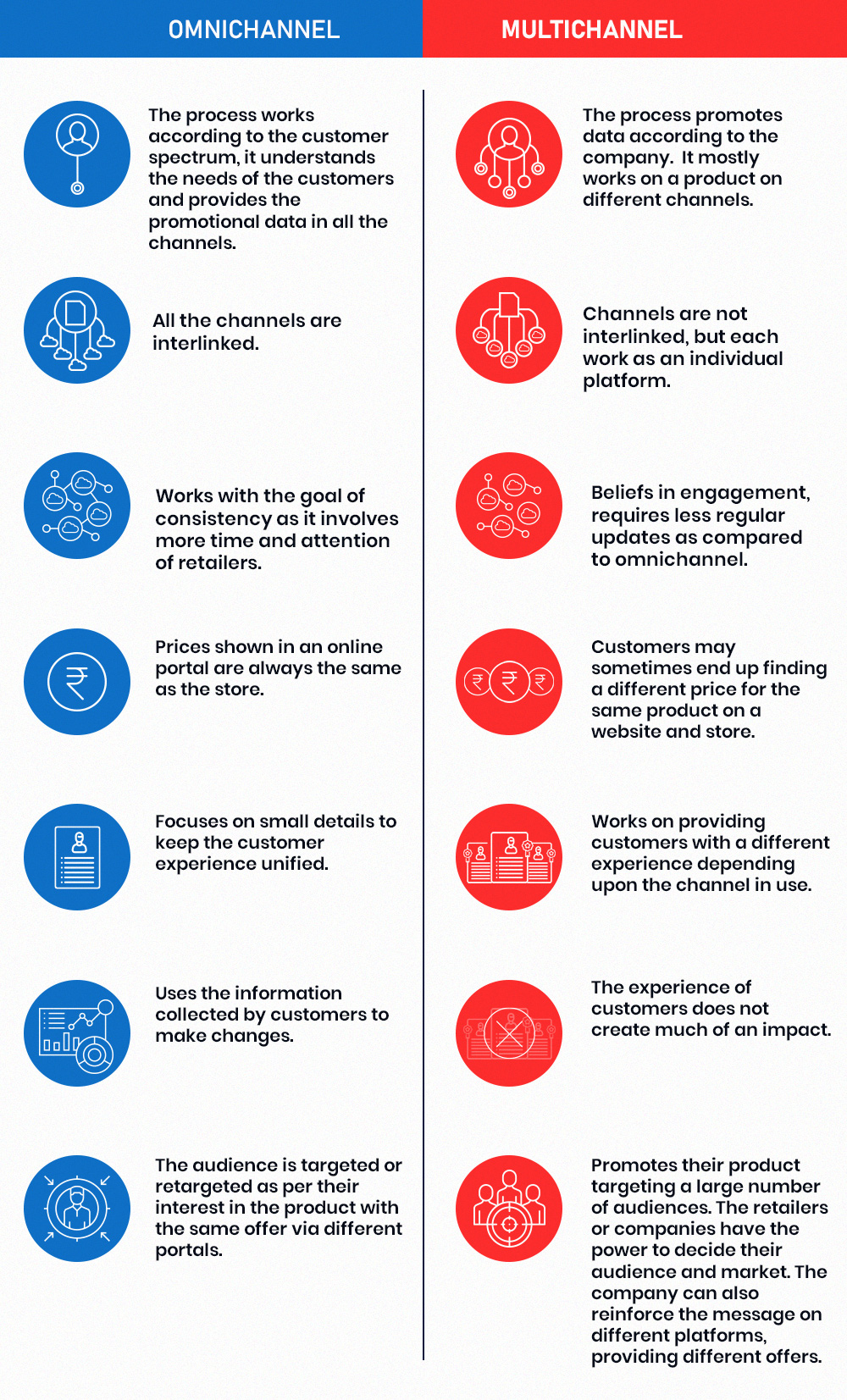 Still confused, here's a story to take you to the journey of omnichannel and multichannel marketing with a shopping exorbitant girl "Sneha".
Let's go shopping!
Major difference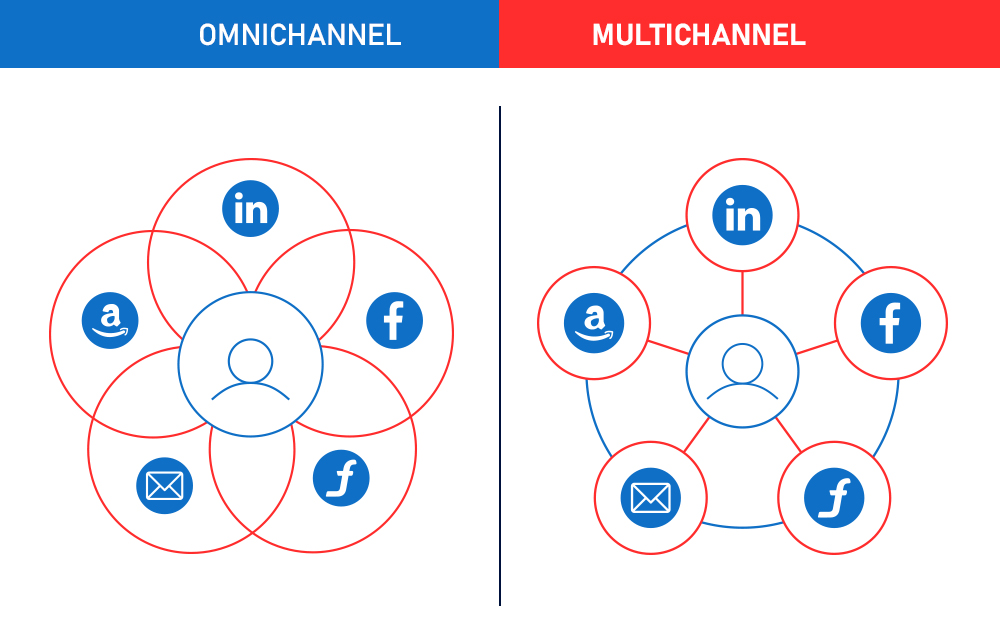 Since the terms are now comprehensible, let's take a look at what are do's and don't of both these marketing practices.
Challenges you may encounter in Omnichannel and Multichannel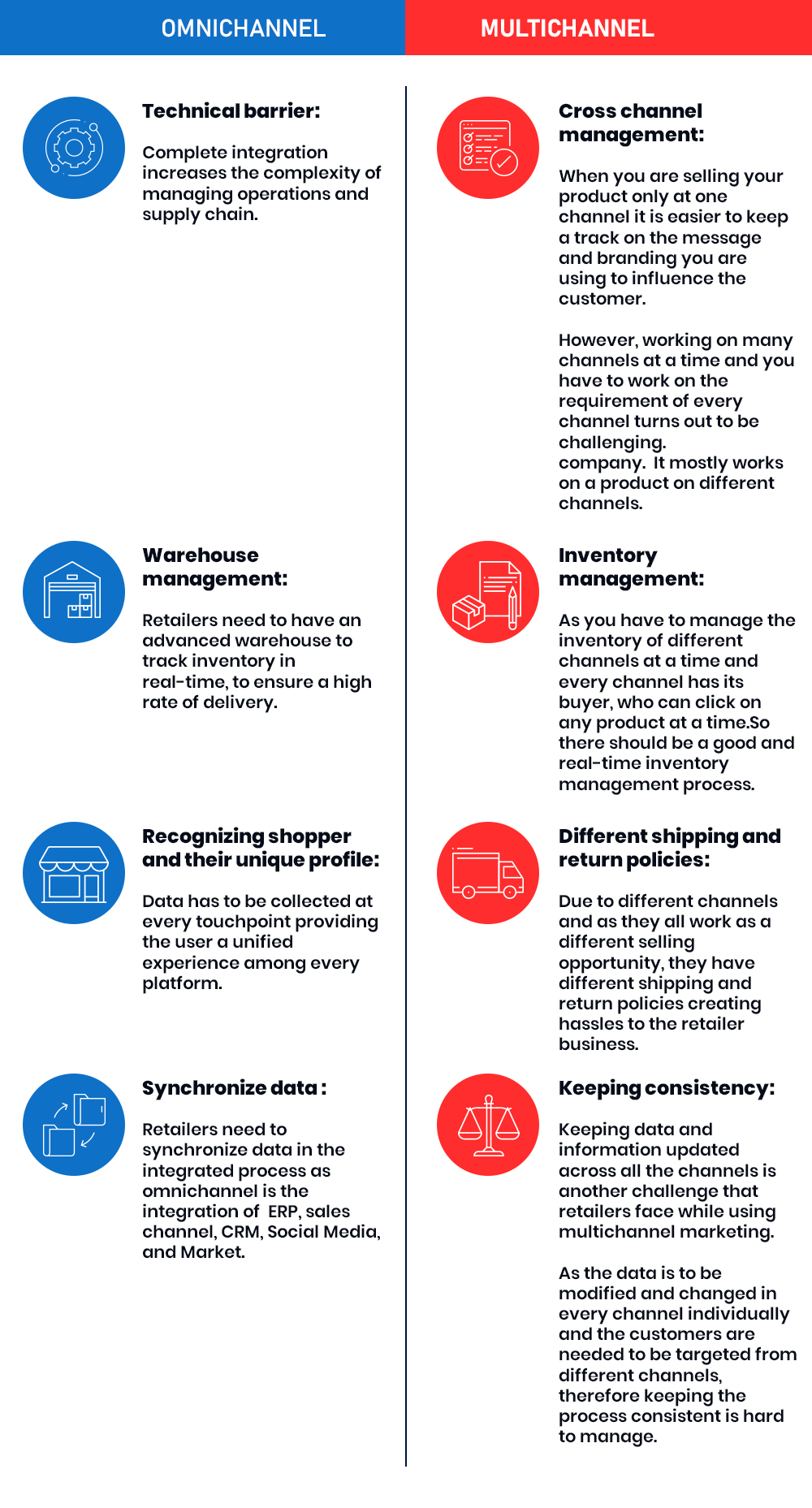 No matter what we do, we certainly have to face some challenges. But knowing about upcoming challenges can help you reduce the risk and plan for the future.
Do's And Don't of both the strategies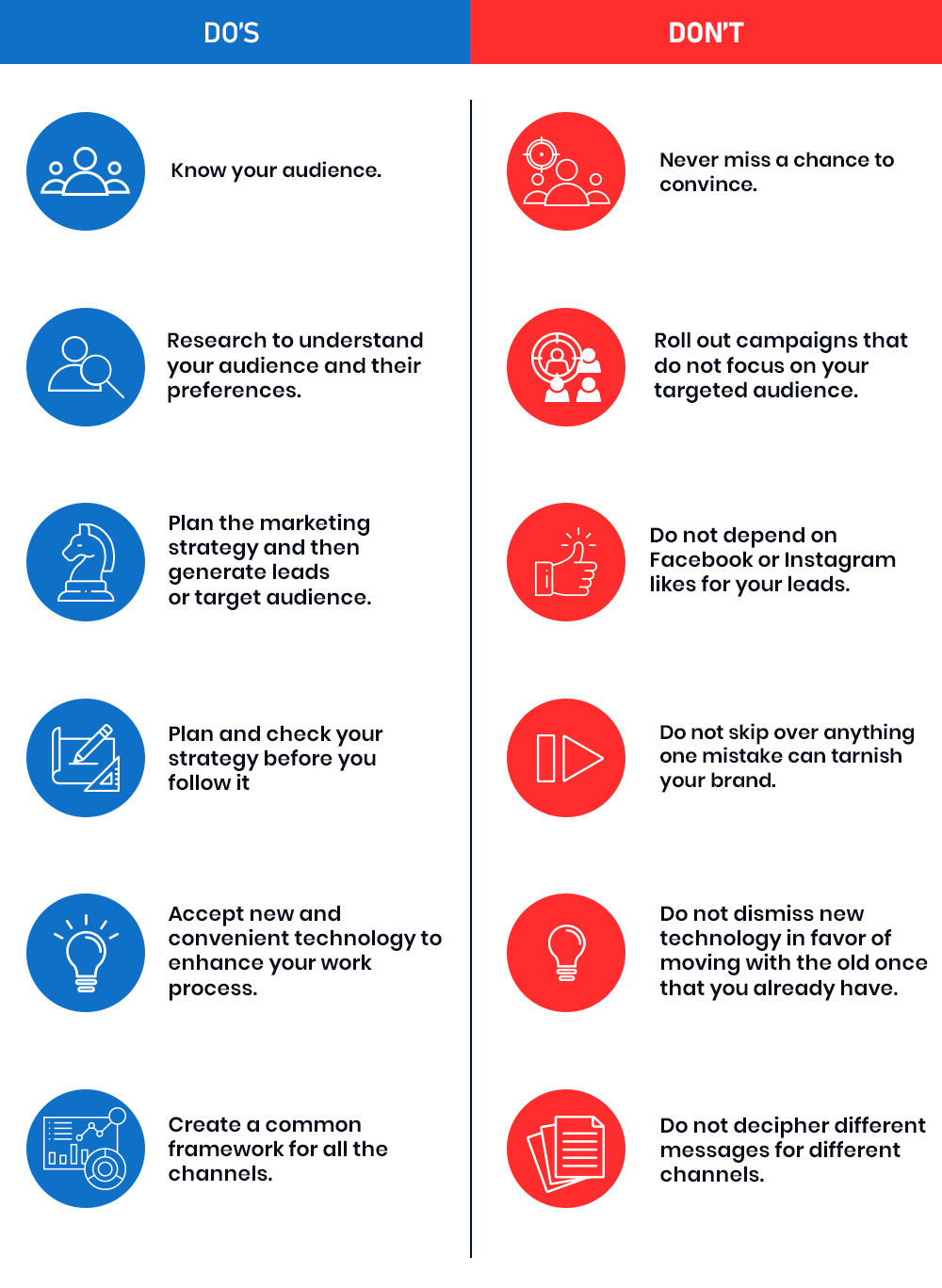 Both these channels are equitable in one or the other way. Now it's your turn to choose.
Which model to choose?