Secret Behind Best Multi-Channel Inventory Management in eCommerce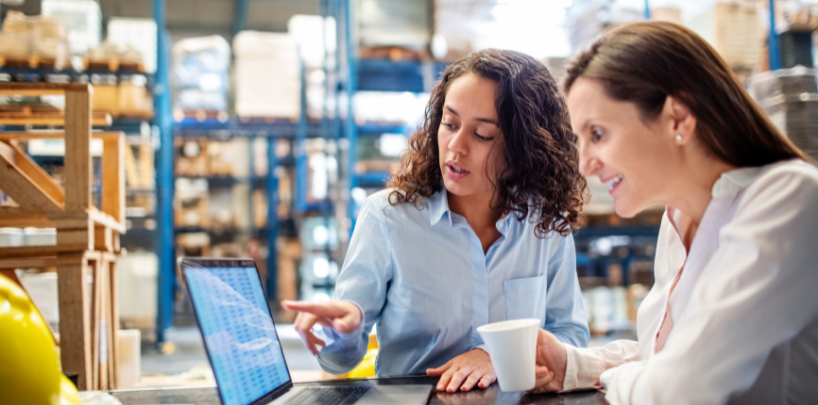 Introduction
The eCommerce industry is highly competitive, especially in an oligopoly market where customers are full of options and easily driven from one seller to another. Inventory management is the stock or items a retailer deals with its customers and enhances the power of earning with higher profit. And managing these items for allocation effectively and efficiently is called inventory management. In case this management is not built by any retailer, they drain their selling power. Because without inventory, a business cannot run, that is why managing them is said to be the most important management aspect for retailers.
What is Multiple Channel Inventory Management?
Omnichannel or Multiple Channel means selling of products in more than one eCommerce channel or platforms for large scale of operation and higher profitability. In the case of inventory management, managing your inventory allocation for each conversion received through online platforms for sale is called multiple channel inventory management. Online business is hard to operate because it requires fast action and fulfillment of orders. Hence, retailers who receive bulk orders do not effectively perform their order fulfillment activity. According to The Economic Times report, approximately $1.75 trillion of loss is met through online retailers who lack inventory management efficiency. That means, if you are a retailer and are not taking good care of your inventory allocation, you may lose some great conversions due to this issue. 
Ill-management is the key factor why overstocking and understocking of items takes place. For the number of orders, retailers are needed to keep a check over their fill rates and conversion rates. These records help them to make a balanced inventory allocation and avoid wastage. Talking about some huge disadvantages of bad inventory management like resource wastage, higher working capital, damaged or discarded inventory storage badly impacts not just warehousing but order processing as well. But here, if you pay attention and accommodate only that much inventory as it is needed for sale, then you add an advantage to your order processing efficiency as well. 
Benefits of Powerful Inventory Management
 If your fill rate is less but the amount of inventory you possess is more, then you will end up wasting your inventory for no reason. Including this, you will also have a hectic time managing your required inventory and warehousing while order picking up an item for order fulfillment. This also encourages your working cost and harms your business efficiency. Therefore, you are required to have a smart and innovative way of managing your inventory. Eventually, your organized inventory management will help you be faster in serving your customers and make you use the rest of the time in productive actions for your business.
Visibility of inventory means maintaining such a record that can provide you information on the amount of inventory in need, OOS status, and how much is required as per that demand and seasonality. It should also cover the data of which inventory is fast with the flow and which are not seeking demands. This report eventually helps you to make better monitoring decisions and be clear about your items and their conversion conditions. 
For inventory planning, retailers are asked to have written records where they can make comparisons with historical and present situations and can plan for the future accordingly. Also, events such as Festive Sale or Black Fridays, you can allocate which inventory needs to be procured at the larger quality and which can be avoided for procurement if not high in demand. These events are only fruitful when you are smart enough to handle them strongly by turning each coin in your favor. And for this, you must have to be in s condition to fulfill all the demands of the conversions.
Improve Customer Experience
As you are aware that online channels are very much active in providing more than one option for their convenience in one single SERP. This makes the market highly sensitive in terms of rivals' taking away your loyal customers. That is why you have to be self-sufficient in fulfilling your customers' demands. In case, you can not manage to complete their demands, or delay your fulfillment process, they may have a bad experience and would not come again for purchase. Therefore, do not step to that condition and ensure a regular analysis of the inventory report.
Encourage Business Expansion
When inventory is managed efficiently, automatically ordering fulfillments becomes easy. Through better control over your inventory availability, you will be able to allocate your product on time for delivery and hence save your precious time for other major business operations. It is said that a businessman must create more than one source of income for earning a profit, you need to be good with your product availability. Only then, you can earn on an omnichannel source or else meet huge losses significantly. Therefore, try building more scopes in less time and effort. 
Smart Solutions for Effective Inventory Management
 1. Sellbrite 
It incorporates stock administration from one easy-to-use interface that makes it a snap to see what's in stock across each distribution center. You can match up all of your stock for each deal channel and distribution center, or you can redo it with the goal that particular deals with channels showing stock just from explicit stockrooms. It coordinates with various deals stages, including Shopify and WooCommerce, and allows you to list items on each of them all the while from just a solitary posting.
2. Orderbot 
It is an order and stock administration framework that permits you to merge orders that stream from different channels with clear stock and satisfaction rates. It contains all the usefulness keys you want, for example, multi-money, incorporated installment entryways, a completely distributed API, and import/send-out capacities. Regardless of whether you have at least one stockroom, different Shopify stores, B2B channels, or even commercial center reconciliation with Amazon, Orderbots center assists you with staying up with the latest in both current and future orders.
3. eVanik OWS
It is an incredible cloud-based software that primarily works under different umbrellas of eCommerce business management. It has a high trust of retailers to be a master of instant and accurate reports on a real-time basis. This artificial intelligence system works on any chosen online platform and helps in solving issues such as inventory management, order processing, tally integration, warehouse management, and so on in the least time possible. The back-office support is best suitable for omnichannel operating retailers and provides flexible data extraction anytime, anywhere. 
4. TradeGecko 
It is a cloud-based IMS that joins every one of your business channels, areas, and monetary standards for simple administration of items, orders, and clients across numerous Shopify stores. It incorporates well-known accounting programming like Xero, QuickBooks Online, and ShipStation, permitting you to send statements and solicitations with worked-in charge card installments straightforwardly to your clients. The TradeGecko versatile application permits you to see inventory reports in a  nitty-gritty manner and track deals patterns while in a hurry.
Closing Thought
As mentioned earlier, it is significant to keep records of inventory allocation effectively and efficiently for filling gaps in sales. There are times when sellers do not check on their stock and lose their deals while fulfilling. This also increases the burden on sale and hence believes that emphasizing on organized and systematic monitoring of items is a must. Including this, as suggested above automated solutions for smart inventory management helps in providing you relief in areas of pain as manual reports do not guarantee authentication and speedy recovery. But in the case of computerized interpretation, you will have every detail transparently and comprehensively with full-proof accuracy in just a fraction of seconds. Hence, choose your best partner for managing and monitoring inventory in an advanced style to enrich the business yields.