Why Automation is Needed to Meet eCommerce Order Management?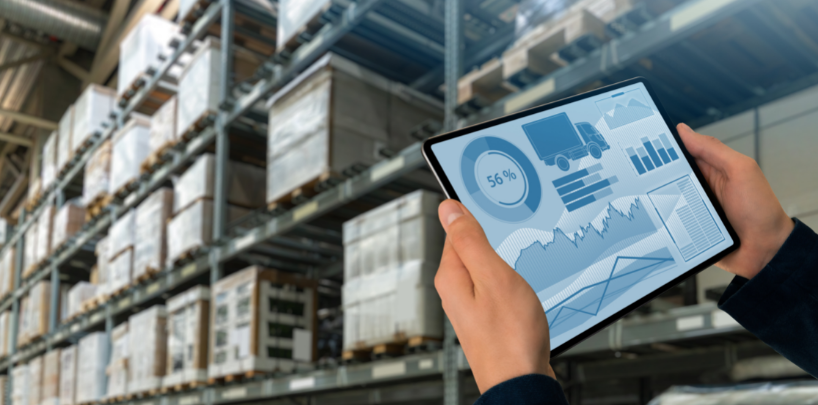 Order management for eCommerce sellers has been a huge challenge for a long time. As peer pressure has forced sellers to adopt an automated solution system to manage their orders, there is still vague knowledge about the same. Since sellers have acknowledged their area of pain and have tried resolving this issue with automated back-office support, omnichannel management has also got ease in performance. But do you know what exactly this automated order management system is? Managing orders received, returned, fulfilled, and so on for one or more e-commerce platforms through a software known as an automated order management system. This management includes tracking orders, creating an invoice, entering product details, updating pricing, providing fulfillment updates, tracking inventory availability, packaging, shipping, and so on.
Since the new normal environment has highly impacted the mechanism in the business world also, lately digitalization has also taken place. Because of this sellers have started working on their computerized solutions for every online business-related issue. Especially considering online business firms who sell their products on a regular basis face a lot more difficulties in order management. And hence in 2021, a large population of eCommerce sellers are seen transforming their manual system into automation. But does this mean a new evolution of digitalized order management is occurring soon? The answer is yes! There are often launches of such software that provide better management for order management aspects and make sellers rely on them significantly. This software offers some amazing features that emphasize their business activity efficiency. Thus, online sellers find them easy, fast, and accurate to improve their order fulfillment services. 
Reasons for Rising in Automation Help for eCommerce Marketplaces
When it comes to ordering fulfillment, the primary thing which is kept in mind is placing the delivery on the promised time. But through the manual system, it is quite difficult to achieve the target. But this gap is filled through cloud-based support which quickly does all the order fulfillment mechanisms in the most effective and efficient manner. This enriches the chance of the customer's last impression to be good as the product is sent to them at the right time. As time plays an important role in building strong and credible relationships with the customers, automated software helps in fast delivery service. This also improves the opportunities for indirect publicity and recommendation of the product. 
Reports on Inventory Availability
Reports on inventory mean listing the inventory availability, procurement, sales, and finished conditions. In case sellers have procured a certain amount of inventory and yet go out of stock, these reports help them to analyze their inventory management ability. Also, these reports give a clear picture to brands for assuring which seller is selling how much inventory and where the stock is getting out of stock. This advantage is only possible if the seller is having smart solution software for order management. Or else, they end up losing such data. This automated software keeps a regular check over the inventory to ensure smooth functioning and selling of products at its best efficiency. 
Computerized order management software not only facilitates easy sales and order fulfillment activities but also gives future aspects of order and inventory. This speculation helps in understanding flaws and market trends as per the order placed in the current market condition. Few products are seasonal but few are generally bought. Still, the gap to speculate the upcoming new trend and taste of customers leave bad order management results. This means that orders fulfilled would consider certain marketing strategies to fill these gaps and enhance their selling ability. While fulfilling or managing orders, a seller has a chance to grab more customer reliability and publicity. If such opportunities would be grabbed impactfully, then certain upcoming losses can be reduced. And this help is only possible if the mechanism of management is automatized. 
Reduce Mistakes While Fulfillment
The pattern of manuals does not ensure errorless data handling. Especially while order management, entries are done manually and regularly which involves more time and effort. Such a method lacks full-proof data entry. Eventually, this process ends up giving the wrong order details and hampering the final order fulfillment result. Also, the order management process needs full focus and analysis of inventory and market behavior. This can not be ensured through a human-based method. This is why for an accurate order management system, software solutions are proven to be more effective, transparent, and liable for brands and sellers in eCommerce marketplaces. 
Through an automated pattern of order management, sellers want the best outcome for their sales ability and customer satisfaction. In this regard, more opportunities are available on different marketplaces. But if the process of management is vague and slow, can a seller truly perform their best success mantra? No. This will be possible if a smart controller that not only understands the market behavior on the behalf of the seller and brands but also provides alerts can help in doing so. And such help is offered through server-based order management software. On various online platforms, sellers can access reports about the product performance, order received, fulfillment details, customer sentiments, and so on. In such a pattern, every detail is accurate and instantly entered into a record so that the brand or seller can take action according to their requirements. This encourages the best use of omnichannel platform selling ability and enriches large customer engagement. 
Conclusion
For overall understanding, a seller who is struggling in managing their orders on different eCommerce platforms and is not able to enjoy large-scale cooperation must try an automated software that can handle all your stress. This support not only helps in finding the issue through comprehensive and analyzed reports but also improves your back-office strength. It is the best opportunity to grab if you are an online seller and looking for a better sales perspective. As these give you powerful tools to apply and build a better version of yourself as an online seller or brand, such support is now in trend and highly used. So be in a trendy team and implement such support for your order management tool as well such as eVanik OWS. This is software with a full package for not just order management but also business management. Thus, don't delay and apply a powerhouse for your sale purpose also.