Requirements and Eligibility to Sell on Myntra for Sellers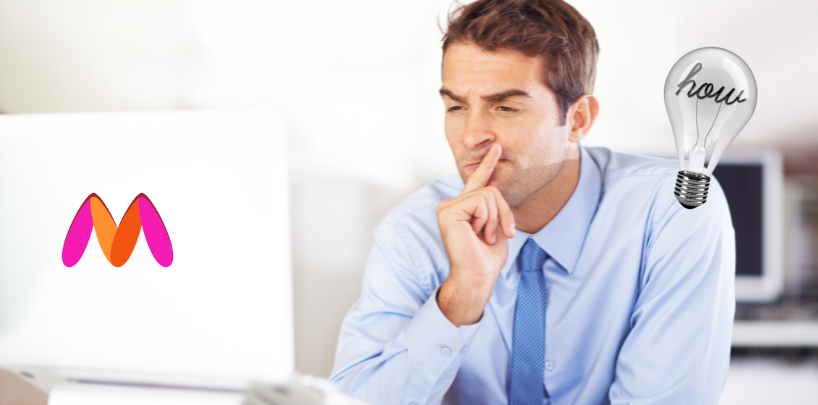 Introduction
After eCommerce has evolved, some online marketplaces have seen huge attention and involvement and sellers good gain-interest too. One of such names is Myntra, the fastest growing eCommerce platform that has shown an expansion in product varieties and impressive services for the customers. 
Eventually, if something is open for customer satisfaction, its direct connection is with the sellers' scope of marketing. Hence, this platform has shown an impressive result on these passing days and is expected to compete with other competitive channels soon in a global space. 
Currently, Myntra already has around 72% of active sellers in eCommerce. It has created a huge range of possibilities to let the seller operate their businesses effectively. Myntra started to serve only for clothes and accessories but now it has started with some more offers and marketing strategies. 
Benefits Sellers Get on Myntra
Complete Autonomy: After enrolling as a seller on Myntra, you have absolute command over your item. The platform permits you to deal with your online profile, deals, the product list, the amount and nature of all mentioned items on your profile.
Style Tips: Once the enrollment is done, you can get the styles and trends with which you may make combinations and offer your customers with or without discounts. These guidelines will assist you with planning your item. It assists you with adjusting your items by picking them as per the latest taste of your target customers.
Promoting and Advertising: As a seller, you need to sell your items and keep up with their quality. Myntra is a reliable source for social reach and the advertising of its items. You can get the in and out examination of customers' practices to work on your conversions on Myntra.
Effective Security: For security reasons, you want to check your Pan Card or Aadhar Number assuming you are a retailer. This confirmation process is supportive in stopping unauthorized sellers so far from entry.
Additional Benefits: 
There is no retailer commission to enlist on Myntra.
Myntra charges a decent commission of 4% to 5% based on the class and brand of the item.
Myntra allows you describe your product listing as per your desire
Since Myntra is a B2B entryway, bulk orders are handled every day and its detail collection are maintained effectively
It isn't important to gather orders and send them independently. So, it is a lot simpler with Myntra to send countless orders.
Myntra works intimately with your organization and gives exhortation and patterns in design.
Things You May Sell on Myntra
Product of Interest
The principal approach to get ideas regarding what you need to sell is to think about your interest and at the same time, the things that are crucial to you. This can be a smart choice since you have put resources into selling the items that interest you, you must have a specific knowledge of information that can assist you with settling on business choices.
Whenever you have recognized your interested products, think to consider some fresh possibilities to create items more unique that are more satisfactory. This would effectively help you sort out your advanced marketing strategies so you can outshine.
Product of Internet
Choose those items that sell well in known online stores like Amazon, eBay, AliExpress, and Alibaba. You would rather not sell items that are truly suitable in the omnichannel market. However, frequently these famous items can give you thoughts for equivalent, extra and fewer rivalry choices.
Product of Market Research
You can do a statistical survey or utilize an automated business tracking tool for an incredible exploration to accomplish the difficult work for you i.e. market research. The online platforms use Amazon, Myntra, Flipkart, and eBay information to decide conversion levels, usual selling price, and a wide scope of products. 
You can simply analyze and categorize item class and indicate uncommon channels to figure out which items you can surely sell on online platforms.
Documents Required to Enroll As a Seller
GST registration certificate and GSTIN number of applicant's business.

PAN card details of the business entity.

Current account with the bank's name and branch.

Name of the account holder.

Account number and IFSC Code.
When Can Seller Start Accessing Myntra 
You will get orders just after your online store activation.

You will get warnings each time you get an order.

Myntra packs the items, gives a receipt, and sends it to the customers.

Myntra needs roughly 15 days to handle the process to your payment ledger for deducting the expenses and different additional services bought, if any.
Steps to Register: 
Visit the official website to register as a seller

Click on register now. The application form for the seller registration will open up on the screen

Fill in the correct details.

After filling in the details, the applicant should verify the captcha and click on the submit option for successful registration.
Conclusion
As mentioned earlier, Myntra has gained a lot of trust and confidence in eCommerce marketplaces. But still, Amazon marketplace is the biggest rival of it that has a monopoly of holding the highest sellers than Myntra. But again, Myntra has statistics that show how impressively it has reached its advancement and transparency in the area of gaining profit through virtual stores. 
Hence, if you are still looking to kickstart your new marketplace access, do not miss enrolling on Myntra for better market policies and conversion ease with long-term interest.