All About Amazon FBA|| Benefits and Impacts on Online Sales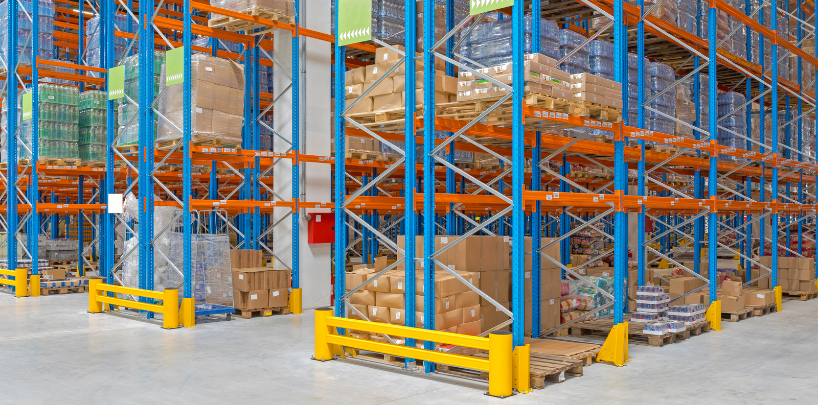 Introduction
Order processing by many online sellers is done differently and possibly by themselves also. Sellers do receive orders from Amazon but fulfills the order through drop shipping. But Amazon offers few feature tools to let their sellers have flexibility and ease in online business operations.One such feature tool is Amazon FBA which precisely stands for "Fulfillment By Amazon". Here, Amazon undertakes all the order fulfillment responsibility whether to generate bill, or add label, or packing the items or overall managing inventory fill rates activities. Yes, that is amazing to hear because order processing is the hardest and the most sensitive task to perform. And when sellers are relaxed by the most trusted marketplace itself, then nothing can be more impressive. 
About Amazon FBA
Amazon FBA is a support tool that performs order processing and warehousing to sellers who have chosen to pay for the service. In this, Amazon looks after inventory management and order processing both in one go. This is primarily designed for making a flexible online selling environment and letting the seller community grow with each day. 
Amazon FBA have shown such an incredible impression to sellers giving incredible selling experience that the rarest seller only wishes to process their order and manage their stock by themselves. Otherwise, every next seller abides by the service to inculcate their conversions and customer engagement. 
This opens up the door for sellers to focus on areas of pain such as accounting, reconciliation, advertising, and customer sentiment improvements. With this, they would get spare time to strengthen their business efficiency. Those sellers may get a good selling experience and profitability in the long-term. 
Amazon FBA Profits to Sellers
No Efforts for Shipping and Logistics
Since sellers handover the charge of fulfillment and management for conversions they receive to Amazon FBA, they do not require any efforts to process or keep track of it. Amazon, automatically after order confirmation, starts processing the orders on a real-time basis. As the whole process is automatic, there is no chance of error and duplications, the orders get delivered on time with good quality fulfillment service. 
This means you are getting your shipment services at a lower cost than managing your shipments. Yes, that's true. Amazon FBA is not great because it is globally available but also benefits you because you're saving money through its shipment service. Absolutely, you have to pay the charges of Amazon FBA but afterwards you will realize why your financial burden is not exceeding your limit. 
Amazon FBA manages not just your order but also your returns and refunds. Yes, you read it right. It records all your order returns and manages your returns simultaneously so that you do not have to make any separate file for that. In fact, Amazon also carries out resale activity for those items which got back to the warehouse. All these matters will be handled by Amazon FBA service and you only have to land on building better business strategies to establish best selling products each week. 
Amazon FBA Drawbacks to Sellers
For the individuals who are attempting to begin, finance is everything. FBA is to be a truly convenient assistance, however it costs separate investment. These newbie individuals probably won't need to spend this much right now. Furthermore, this help isn't useful for minimal expense things on account of the matter, you'll need to be specific with regards to items you select. Luckily, Amazon has a convenient FBA mini-tool that can assist you with seeing whether it's a productive move. 
In case of returns, at times there are more inventories that need to be resold. But Amazon FBA often faces more inventory mismanagement than other inventory management tools. These inventories are allocated again that lower the warehousing quality. Due to more workload, its efficiency gets diluted and inventory mismanagement starts to get built. For people who are paying for this service face inventory reselling unavailability and do not feel satisfied. 
Amazon doesn't have relief for such newbies or small sellers for sitting on stock. In this way, you will pay more for stuff that sits longer. Long-term stock piling up charges aren't impressive, however you'll need to calculate their continuous spending plan to guarantee that FBA actually checks out for your business objectives. This is why small sellers don't prefer to store items that aren't effectively available to be purchased and will charge for this. Furthermore, it adversely changes your measurements that affects your inventory control center and you cannot sort out items for resale again.
Conclusion
Utilizing Amazon FBA permits you to get quite a lot more out of your web-based deals, yet provided that you do it accurately and assuming you have items that are beneficial for it. 
There are a few unique ways of selling on Amazon and no two sellers will show up for a similar item. With the data introduced here, it ought to be more straightforward for you to settle on the right way for selling on Amazon, regardless of whether that is through FBA or some other means. 
Eventually, the Fulfillment by Amazon program offers sellers the best of everything in a little bundle that is estimated genuinely well, taking everything into account. In any case, it may not work for all brands or items in light of the charge structure and the manner in which satisfaction is taken care of. 
Before you settle on your best course of action, take a visit through the FBA stage and evaluate the number of orders to check whether you could further develop benefits by exceeding everyone's expectations.