Why Offline Mode is An Obsolete Idea For New Business Launch in 2022?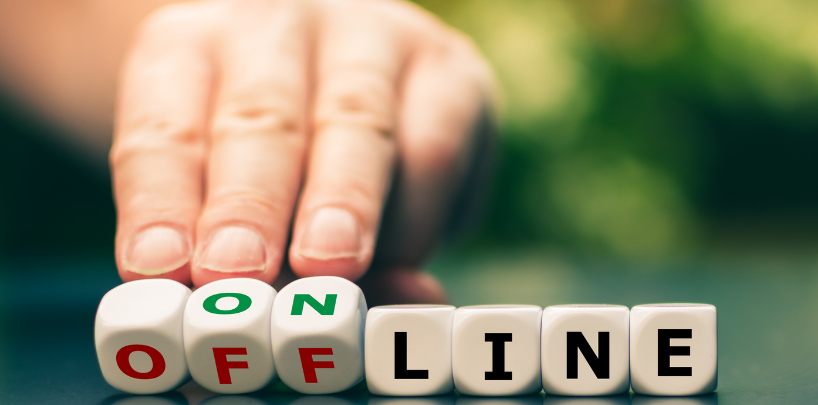 Introduction
Establishing a business is a vast competitive thing, especially while it gets its first start. Every person in business, either small, medium, or large try to give their best to establish their new market existence. This is a complex mechanism and requires a lot of back-office support and finance to build the business effectively. 
Many sellers get confused regarding their offline mode or online mode of business. If the business is of retail, then they must have a strong network connection that allows them to have a regular recurring operation without any hustle. But is it accurate to have an eCommerce base, too, for even an offline business model? Yes, because the era is modernized and digitized to such an extent that there is a "must-have" situation of getting an online platform presence. 
eCommerce Existence to Offline Mode of Business
You cannot get more customers without advertisements and attractive physical stores in an offline business model. The customers would be local and visit as per their convenience to travel. But you have to pay the rent and the electricity bills of the store regularly. That means even if your customers are not frequent in visiting your store, you have to pay the bills even without profit. This burdens the working capital of the business. Along with this, you cannot engage your customers directly with consistency. 
It would be best to think about the store location area, its building structure, documentation, real-time maintenance, etc., and still, you are unsure about the returns. During a pandemic, the situations are worse because the government guidelines are not even allowing these stores to flourish. Therefore, if you are thinking of establishing an actual store, it can not be a fit choice per future circumstances. 
Partial Return on Advertisement
Brand awareness is the key factor to gain customers' engagement. If you plan to launch a new brand in 2022, you need to understand the customers' purchase interests. This year is a new calendar and has a lot of new business opportunities. But if potential customers would not acknowledge you as a brand, there would be no conversions. Eventually, you would require the best marketing strategy to have a grand launch. In an offline business model, marketing is costly.
You need to pay a massive amount of money to print posters, holdings, magazines, radios to make an announcement and educate about your new startup. After this, you will still be unaware of the exact amount of engagement compared to your efficiency. Your rate of return on investment would be vague every time. For small startups, it isn't easy to ensure such a brand awareness required at the time of festive sales, new offers, and launching your business. 
Customer data analysis is a challenging task in offline business. You cannot figure out the actual or approximate customer engagement. You cannot be efficient in your business because you have unreal ideation regarding your buyers and their expectations. Their customers' feedback would also never be present during business analysis.
 In offline marketing, you can see if customers visit your store and purchase but cannot cherish the transparency between you and your customers. This transparency talks about their trust and reliability compared to other rival stores. Customers have started believing in windows shipping. In this aspect, an offline business idea gets a drawback to never being under this wishlist. 
What Can Be A Good-Fit for A New Business 
 Reach Large-Scale Audience
You may launch your new business in an online model. This is because this model helps you engage a large scale of buyers. The idea of omnichannel is another significant benefit you get through this mode. You can also advertise and brand awareness most efficiently. There is no boundary-restricted mechanism. You may get bulk orders which are unavailable in an offline business. There is a high rate of getting in the list of Best Sellers on Amazon, Flipkart, Myntra, etc. It would help if you lost your control due to any "new normal guidelines''. This futuristic business model is online or offline. 
You may have significantly less capital investment than an offline business setup that would float over time by giving you more conversions every minute. You would not have to worry about recurring high costs over physical store maintenance and stuff. All you have to manage your store would be through a well-planned warehouse and inventory management plan. You may also process your bulk orders through a business management software solution. Though online platforms require digital; methods of processing, it also takes over stress from regular operations. 
You can use social media posts, PPC, blogs, or cross-marketing techniques to target your customers and let them introduce you to them. You can easily in no time make your market existence. There are no hardships in making the market your own. You may plan to have your virtual store or a website that can give your buyers everything they can expect from you. This is another evolution of doing business called mobile commerce. This allows brands to launch their products on Omni channels and their very own virtual megastore as well. 
Online platforms are popular because of their bulk order, rapid nature, and feedback feature. Feedback plays a significant role in understanding the market and the rival's intentions. You may get your customers' sentiments towards your products and order processing mechanism. You may have an analytical report on real-time customer engagement. The actual benefit behind this is expertized study over your business efficiency and effective planning future action. You may also adopt some attractive and innovative marketing strategies and look upon customers to reach out of it effectively. 
Conclusion
This is the right time to have a good start in the new world. You must not leave any stone unturned, and that is why you must try an online launch along with your offline physical store. Due to the dynamic environment of the current market, you must be wise in your decision to grab the best conversion and long-term customer relationships ahead without much effort and finance.