The Most Effective Method to Optimize Customer Returns with Right Technique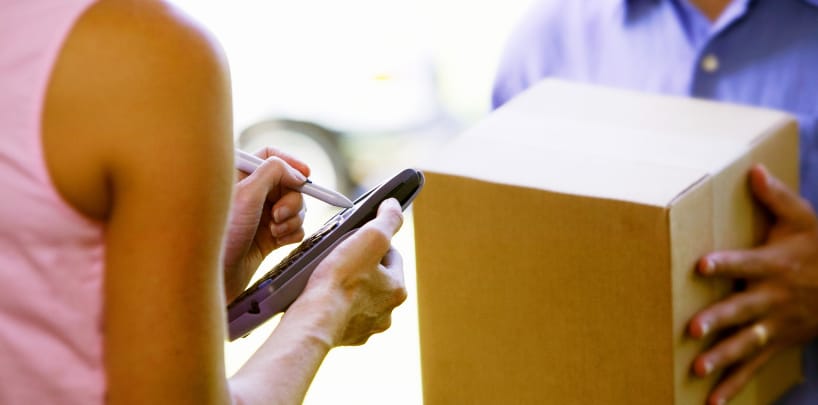 Introduction
Returns or Reverse Logistics is the term used to define such inventories which got returned for any specific cause under several excuses. These reasons can be products not working or wrong product delivery, and so on. These inventories have to be resold if they are in good condition. Also, this increases the workload while managing multiple storerooms inventory returns. 
In the eCommerce industry, some policies were introduced in the market like home delivery, try and return, and so on. One of such flexibility is customer returns which is the hardest to manage. In the race of being the best seller on Amazon, Flipkart, Myntra, etc., they offer a return period to their customers. Sometimes, these customers take advantage of this policy and return the inventories after a week or within the set time with refunds. This impacts not only bookkeeping but also the reconciliation method. While processing orders, warehouse clarity gets dismissed, and improper order fulfillment occurs.
This all eventually creates ill-movement of inventories. Sellers cannot find out which amount of items are the genuine sold products and how many got returned. In multichannel operation, the sanity of reports and actions is the primary thing to gain high-valued goodwill and happy customers. But before this, let us learn the challenges that stop you from being a Buy Box Seller.
Challenges Faced By Online Sellers in Multichannel
Irregular Tracking on Returned Inventories
If the seller's warehouse management efficiency is lost due to irregularity in tracking the types of inventory in the storeroom daily, that's terrible news for them. They would not recognize the correct figure of procured, returned, and dead items. The tracking or recording of inventories in real-time facilitates the categorization of items for effective resales. Similarly, the fresh items should be counted under this category, and sellers must have a fool-proof idea regarding their future fill rate timing. 
Warranty of Customer Return Products
There are few products, usually electronic items like Television, Mobile, earphones, etc., have a warranty period. If the products get dispatched and if utilized by the buyer is uncertain when they get returned. Those products' warranty timing gets disturbed and has to be rechecked when resold. This is a significant step that hampers the customer experience. In this manner, customers' gets diluted when return products are resold to them. This requires an analytical approach for defining warranty separately for each product, including the returned ones. Another disruption is different warranty management organization engagement for ensuring the timeline of the product.
Improper Coordination with Logistics Team
The logistics team is responsible for logistics works like shipment and procurement. Sellers who are deficient in maintaining their coordination with their logistics department cannot ensure an adequate record and quick processing on Returns. This becomes a challenge because of its delayed functioning. If the sellers are unaware of their returns processing, that will be ill-managed and create scopes of errors while recording for future use.
When they receive wrong or malfunctioning products, customers already get depressed with the purchase sentiment. Also, delay in the return process is again not a good thing to feel. Even if they are your loyal customers, they will not choose to return to you subsequently. Therefore, you need to be innovative in deciding your return management policies in the team framework. A manual mechanism will only help you decode the situation's accurate action plans. Still, if the details are incorrect or time-consuming, your appropriate and immediate set of actions gets diluted. 
What Should You Ensure Through Technology-based Returns Management From Customers
Apply Clear Return Policies
Online marketplaces are rapid, dynamic, and uncertain. To become unique and best in operating, you land up with some disadvantages and challenges. But every problem has a solution. That is why a clear return policy solves your problem of high customer returns. Some customers are in the practice of buying the products and using it once or twice and bluntly returning them within the return policy. That is why you also need to be wise to handle such buyers. They can only turn out to be potential if you restrict these actions. Plan a strict set of rules with specialized products that can be returned quickly. Do not throw liberty to encourage reverse logistics. 
Acknowledge the Return Cause
The reason behind your frequent returns can also help you understand the correctness of your operation or product. The product may be ineffective because your loyal customers also wish to return it. A particular products' frequency of returns is a factor of product performance analysis. Additionally, your delayed delivery can be a cause too. You do not know how your business is flowing and hence are required to keep complete and strong surveillance that can tell you the real story of both sides before it's too late. 
Initiate Quick Return Processing
Apply such an automated tool to guarantee instant and accurate processing of inventory returns. It would be best to think about where to initiate or which stage is lagging the processing. This is again a chance to gain customers' trust so that they may forgive for their bad experience and like to revisit you. Technical tools for inventory management or warehouse management are the era's need. You cannot rely on a traditional framework to be actionable at the right time consistently. They may get the return request late and may initiate the process when the customer is already irritated. Therefore, it is advisable to implement adequate back-office support to protect customer retention. 
Provide Visibility to Customers
Visibility is the essential tool to enhance professionalism while operating in multichannel. Each online channel sends bulk orders, and each requires special attention. But this cannot happen when done manually. You must know the proper robotic assistance for your business administration. If you plan to gain high conversion on omnichannel, you need to apply a computerized technique to offer visibility on returning processes. Your customers would know which stage of return processing has been crossed and how soon they would be getting the refund as such. 
Conclusion
You are a seller that must have a futuristic approach towards your business. Gaining more conversions is more accessible than maintaining the trust and confidence of your customers. It will help if you are advanced in planning your business operations so that you do not lose out on deals. You must not compromise on consumer and brand image. You still want to make the corrections in optimizing your customer returns, search right away to know the best eCommerce integrated software solution, and enjoy smooth business growth.