Why Does eCommerce Have More Customer Base Than Physical Business?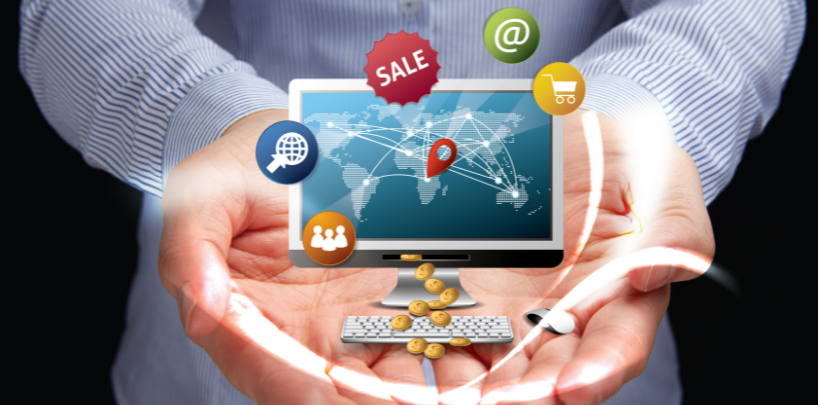 Introduction 
India has seen tremendous growth in entrepreneurship. Many adults and youngsters, for that matter, have launched their new business in the country. Some have quickly been accepted in the market, like Nykaa, Ola, Swiggy, Byjus, and more. And some are still finding a suitable method of launching a business. In this case, eCommerce marketplaces have also seen a considerable rise in customer engagement and sellers community relevance. For a long time, online channels have struggled to gain trust and irregularity in operation with impressive profit. Initially, customers were not ready to purchase due to risks associated with virtual mediums. But after the digitalization, online businesses have bounced back immensely in the market globally to get an identity. 
But gradually, with a consistent and professional approach, channels have successfully built trustworthy impressions in the market. It is trendy to buy products online. There are more than lakhs of online platforms operating in the industry. Incredibly, Amazon marketplace sellers are the new charm of online business. The platform has achieved remarkable growth and thinks of innovative additions for sellers and buyers. But still, many brands and sellers hesitate to launch their eCommerce business. This article will tell you why you must start thinking positively about virtual stores and online selling to motivate you to exercise the same. 
Reasons for Initiating Online Stores in 2022
You must have heard of Digital India and its growth plans many times. Everything has been online, and even your personal information is available on the web. It means you must also execute your business plans online. Yes, the digital generation has a habit of accessing things at their fingertips. Everything is done online, from ordering food to finding answers to their queries. 
That means people like being active on online browsers for every matter. And when there is a lot of public attention, there are thousands of business opportunities. Think differently but digitally to implement and incorporate for your new business large-scale operation. Get started with a transparent and speedy business idea that has everything you wonder.
Long-Lasting Survival Chances
You must have seen phases of business nature. eCommerce was always preseason in our surroundings but had different mechanisms. It was a barter system (exchange of goods), and then it was for money (buying products with monetary value) where survival of business where business survival wasn't a big issue. There is an eCommerce business where everything is on a solitary dashboard to fulfill your needs and desires. The Online business is going nowhere in the coming decades. Physical stores can be expanded in a chain store, but it does not ensure your long-term survival. It can be popular among a particular customer base but not grant them home delivery. It can give the freedom to negotiate, but the online brands and sellers have better and exciting offers to serve their buyers.
Customers have adopted the easy-peasy shopping habit through their cell phones without stepping out of their comfort zone. These all contribute to the surety and security of long-term online business existence. Nowadays, even a physical store also has a virtual platform to interact and deal with their customers, which is unnecessary when you hold an online store.
eCommerce Exclusive Features
Apart from every comparative advantage, eCommerce channels have seen growth inaccessibility because of the unique and comforting features provided to the sellers and buyers. Sellers are free and flexible in their operations through the help of their best eCommerce business management software. With this, they benefit from bulk order processing, inventory management, integrated accounting, and reconciliation system, and much more accurately and efficiently. They can manage large-scale operations in no time for multichannel without geographical boundaries.
Similarly, customers also have the advantage of easy return & refund, varieties of comparative products, home deliveries, discounted products, easy payment methods, etc. Unlike physical stores, customers are not needed to survey the market, dedicating hours to it. Even sellers are not restricted to location-wise operations. It eases the business activities and creates better scopes each day that helps the market to launch something better and beneficial for market parties. 
Recently, customers of any generation have been prone to indulge in window shopping. Online shopping demands just a smartphone with a data connection, and you are exposed to a global class of purchase experience. Everything can be bought from online brands and sellers, from necessities to luxurious items. As people spend more time being active on social media and all, they tend to visit some virtual stores and get influenced to purchase the product. They even become loyal customers of the online seller. 
They can exchange their experience with others also through floating reviews and ratings. This helps other customers decide the best seller before spending their money. Easy and efficient marketing activities also engage customer attention and help the brands and sellers for organizational benefit. Brands use Amazon or Flipkart advertising tools or even special media promotions to get better conversions, which are flooded with users.
Recession Hard Hit to the Market 
Since 2020, many physical stores or brands have seen a drawback due to uncertain pandemics around the globe. Every industry got affected, and the most adversely affected businesses are the small and medium-sized businesses. It involves some recognized startups which just started and faced the issues and loss of customers. But this time, eCommerce still managed to be in a better position. Every customer was searching for their needs online. Online sellers and marketplaces got a lot of attractive deals and customer engagement. 
Because customers had no other options, they tried buying things online, and here, the online marketplace sellers did a great job. This somewhere impressed the customers to rely on them for subsequent purchases. And hence, the recession was not that bad for online sellers and brands. Undoubtedly, this recession stage is not going to improve sooner and is not even suitable for online businesses, but still enhancing opportunities lies online only. 
Conclusion
There are plenty of reasons you may find to switch on selling online. eCommerce marketplace has a style of flexible, transparent, vast, and global operations. You can quickly boost your profitability if you have the proper assistance back-office power. It does not demand high setup or working capital, no expensive branding, no word of mouth but just consistent and ethical online business abidance. However, every decision requires your total concentration and determination to gain the best.