How to Sell on Instagram and Expand Reach for eCommerce Brands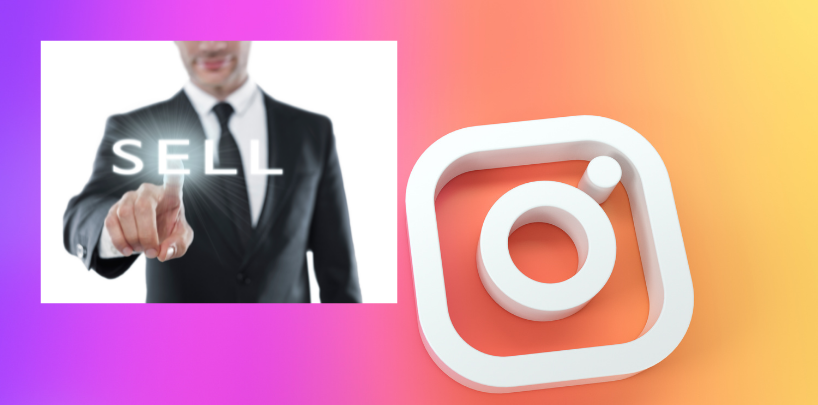 Introduction
Social media plays a vital role in building a good engagement for online brands and sellers. With the emergence of eCommerce marketplaces on Flipkart, Jabong, Amazon marketplaces, etc. sellers have started finding new ways to increase their customer base. You must have acknowledged creative and exciting social media promotions on Instagram, Facebook, Pinterest, and more. They may be in content posts, videos, or collaboration. They have become the most impactful marketing tools as almost all generations are active on one or the other social media platform. Among such platforms, Instagram has the highest growth rate in the last six months worldwide. 
Over 50% of growth in user engagement and over 63% of marketers switched to expose their product on Instagram for sales. But not every business knows the right way to get an exciting and enthusiastic response from your target customers. This is because the ineffective method of floating promotional posts does not give a good result. For that matter, you need to learn the correct usage of the Instagram platform for gaining better conversions and business expansion. 
Tricks to Apply for Instagram eCommerce Marketing Opportunities
Find Your Best Posting Time
Timeliness is the essence of eCommerce social media promotion. Suppose you are a seller who has built an Instagram Business Account to create an existence in such platforms. In that case, you also need to research your optimized timing for landing your promotional materials. Learn the timings of your potential customers active in the largest population. This requires in-depth market research to understand when the users are attentive and visit online brands' websites. It also lets you know which is your customers' center of interest. It is recommended that brands must not have unorganized or untiming posting rules. Decide a fixed posting timing and think before you float your post as per its engagement and informative efficiency. It can grant you a successful way to plan influential customer promotional strategies. Remember, time is money, and you must not spend it rigorously. So bring the change with excellent punctuality and discoveries in your business.
Give Right Hashtags to Your Posts
In social media platforms, attention is grabbed through hashtags that work like customer keywords. These are words that are trending and relating to your product and brand. You may use the popular hashtags; it gives you ease in achieving visibility and henceforth market your product incredibly. Try to glance over Instagram hashtags research which has introduced hashtags in the captions to add and get good conversions since it started. So, whenever your potential buyers search for any product related to your brand, your post would inform them to tap and visit your virtual store. The highest volume of engagement hashtags will get you the highest rate of responses. Therefore, regularly practice this exercise to have a real impact on your target buyers for connectivity.
Use Geolocations while Product Promotion
You must have seen some posts with locations briefing where customers can purchase the product. This is a technique used to introduce your brands' physical product availability. For any business operating in an online and offline marketplace, this is the best plan to execute for hiking conversions. You may also add Online marketplaces website routing to your product listing that makes a simple purchase procedure. This geolocation is an excellent feature Instagram has integrated for an excellent marketing purpose fulfillment you must not miss.
Collaborate with Social Media Influencers & Marketplaces
Digital platforms are flooded with social media influencers. Some are making huge money and getting good followings in their Instagram handles by brands' promotions day-by-day. This is even a better branding idea for sellers or brands too. You may collaborate with related eCommerce platforms like Meesho, Tatacliq, etc., or some known influencers with an impressive fan base. They promote the product by giving it a sample on videos. It works the same as asking a Bollywood Mega Star to advertise to achieve the final advertising objective: Conversions. These influencers also help convince and recommend their fans and followers to buy the product and give you a large-scale operational benefit. 
Explore IGTV (Instagram Television)
IGTV is a new term to describe videos posted on Instagram for more than 15 seconds. A user may make videos on products to introduce their qualities and offers. Sometimes, they may even last for an hour with relevant information in a single video. Online brands use this trick to let users talk about their product with deep knowledge and a comprehensive understanding to help customers know their product before purchase. As an online brand, you should also discover new and innovative ideas to add to your IGTV. You may take advantage of existing IGTVs and understand how your competitors extract values from them, and plan insights accordingly. It is advisable that every business Instagram handle must possess some great IGTV interactive sessions to engage customers with benefits.
Discover Instagram Stories 
Instagram story is a feature that has 24 hours accessibility to users. The post gets invisible or vanishes after this duration. Online brands and sellers can apply a regular posting of some offers, share customers' feedbacks, new launches, etc. This is a short-term practice of branding your product to remind your connections regarding smelting new. To gain this benefit, perform it constantly and have an open or public handle that allows all users to view your stories, even not in followings. In this way, you may even impress them to follow you to get upcoming updates time-to-time. Design your stories with beautification and templates to give them an aesthetic and appealing look. The representation about the brand professionalism in operation. Hence, you are required to abide by all the eligibility to grab even your rivals' customers. 
End Thoughts
The main motto of this blog is to make you realize how predictive it could be if you start accessing Instagram as well. This is the right and effective method for online channel conversions to open a gateway to budget-friendly promotions. It not just costs less compared to other marketing mediums but also has an enormous scope of opportunities. 
Along with this, you can have the best business management system also to strengthen your back-office operations like accounting, reconciliation, order processing, inventory management, and more. These tasks would get tougher because you would soon get bulk orders for processing after Instagramming your product. Cheers to your new growth!