Best Automated Shipping Solution for eCommerce in India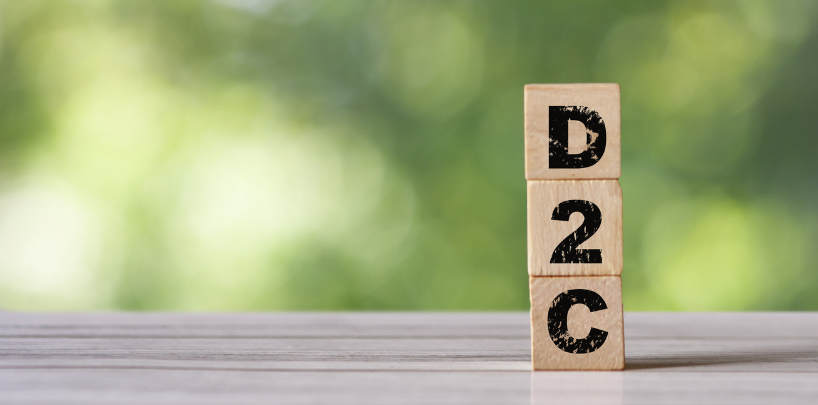 Introduction
D2C stands for Direct to Customers, which refers to the strategy of business that allows brands to sell their products to their potential customers directly. Here, everything is handled by the brand itself and does not allow any third-party involvement. Many online brands have started to launch their business in this pattern due to its hike in utility. This means the evolution of eCommerce models has given it the advantage to outshine because of its structure. In the past, this business system was not popular and even not in trend compared to today. Because of retail business popularity, firms never wanted to establish a D2C brand in the market. But now the situation is different than before. 
In this aspect, social media has played an essential role in allowing brands to market their products and services with effective customer engagement and create brand awareness. Through platforms like Facebook, Instagram, and more, brands have gained customer attention and have started earning higher profitability with bulk order fulfillment. Yes, that is absolutely true and incredible. Brands have introduced their online customized stores/platforms and generate leads directly from the sellers without mediators. Some well-recognized brands are Lenskart, Sugar, Healthkart, Noise, and more. They have an impressive customer base like any other eCommerce marketplace.
Great Benefits of D2C Type of Online Business Platform
This pattern is centralized and does not require the involvement of a large group of people. The control center is single which operates on a business management solution that handles inventory management, order processing, warehouse management, accounting, reconciliation, etc. They do not have to pay channel fees for operation. Each order is received by customers directly, and the order processing and fulfillment start from there itself. They do not have to wait for a third party or online retailer to expose their product to gain conversions. Along with this, the brand is wholly responsible for its selling efficiency and brand image. Due to seller deficiency, there are no hardships in building consistent customer experience or negative reviews. 
D2C eCommerce brands are always away from areas of pain, such as monitoring and maintaining customer data transparently. It is known that selling on eCommerce marketplaces increases complications and unclear points of view from the customer side. Online sellers do not get precise customer data to analyze their engagement, performance, and profitability rate. This is absent in terms of handling a D2C. Here, brands can automatically extract and analyze the real-time reports over every action, such as customer engagement, feedback, purchase rate, and more. They also know their performance rate by comparing historical data with the present details to plan better future insights. 
The most beautiful thing is that D2C does not demand brands to invest on a large scale. This means the operational and maintenance cost is lower than a B2B(Business-to-Business) or B2C (Business-to-Customer). Unlike D2C, these two formats require high working capital and set-up expenses. D2C virtual stores are easy to launch, maintain, and upgrade with advancement without substantial financial expenses. They are specialized stores operating mainly on a specific product category to strengthen their business quickly. That is why their marketing strategies have a better focus and creativity to gain high conversions and inform customers with consistency that needs no prolonged effort. 
Easy to Build Brand Image
Improved brand image is significant but is hardest to achieve. If you are an online seller or brand, you must be knowing that a single ineffective business component can lead you to lose out on customer trust and reliability. You cannot take risks because small mistakes such as improper order management or stock unavailability, or more are some reasons sellers have lost their market control for the long-term. All this happens due to sellers being indeterminate to perform well in multichannel. They unfollow the ideal way of doing their job, and hence, the brand loses out on goodwill. But brand name is crucial and helps you maintain your customer base to compete vigorously. And in D2C, no seller, distributor, or any third party can stop to flaunt a secured brand image.
Few But Critical Issues with D2C on Online Channels
Expertise Knowledge of Product
 As mentioned above, D2C brands such as Wow Skincare, Licious, etc. are few Direct to Consumer brands that have created a reasonable control over the market. But do you know these specialized brand frameworks ask the brand to have professionals who can go through different researches with future business analysis? They cannot jump to any particular business without expertizing themselves. They would be required to have all the profound inside challenges and future opportunities to plan accordingly. 
Anyway, if you launch a business, you need sound money and manual support. If you make a wrong business decision for any unfortunate reason, that may lead to your store shutting down. And in the D2C case, you would not have another product category to safeguard yourself. That is why it is preferable to initiate a D2C only if you already have experience or depth knowledge on operating a typical business. 
Being a specialized store, you need to know your target audience. As compared to Flipkart, Paytm, Amazon marketplaces sellers, it is evident that your online store would have a small customer base. This is due to your niche market nature. Your products are specific in feature, and therefore, your customer base is also focused. You cannot turn every type of visitor into your potential customers. This creates a little hardship in getting leads of purchase. 
In times of inflation, some D2C that have luxury items to offer face a lot of loss. Due to the current pandemic, few businesses switched their industry. Hence, you should be ready for any uncertainties and have a fool-proof action plan to protect your business.
Conclusion
It is good to apply something new and experiment in the business. But it should not give you a shock for your lifetime. That means you need to be well-informed regarding every action you are up to. But yes, dare to take it because if there is no pain, there is no gain. And this means you may not turn back just before you can make history. 
Unfollow the crowd, launch something of your idea, and see how much independence and potential you possess to grow your business with flying colors effectively.