What is 3PL Order Fulfillment Service? How Does It Help Online Sellers?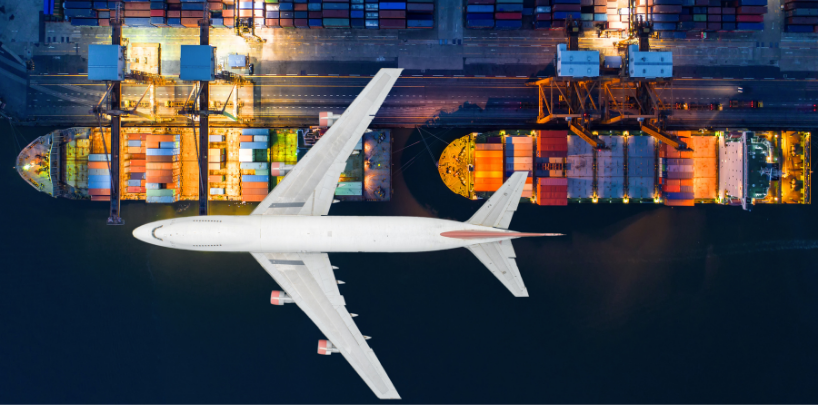 Introduction
It must be more challenging for sellers who have met successful business expansion and deals in multichannel with various products but could not give their best with an in-house order fulfillment setup. Third-party Logistics or 3PL is a name given to an outsourced order fulfillment support system. The external party is being hired or assigned to accomplish each order coming from different online channels. The task starts from order acceptance received from the seller till its delivery to the end customer with reasonable applied charges. This method is trendy and recommended for medium or large eCommerce sellers. 
In organizations where traditional in-house methods incorporate eCommerce order fulfillments, the chances of delay and incorrect deliveries are prevalent. Sellers used to face a lot of degrading comments in the feedback, and customers denied purchasing from such sellers again in the future. These issues gave rise to adaptation to external sourcing of logistics that safeguards customer sentiments and allows sellers to achieve Buy Box Button effectively. Let us look forward to how third-party logistics contributes to sellers' business strengthening process by learning its process and perks below. 
How Does 3PL Work?
The 3PL is an agency that dedicates a team to simultaneously coordinate and fulfill sellers' bulk order fulfillment for each eCommerce online marketplace. It is a hustle-free technique that relieves the seller regarding all the order processing and shipping to perform the operations deliberately. The most significant advantage of such a system is that sellers can dedicate their efforts and time in improvising better future insights and business core decisions. No deal can be ineffective with its fulfillment process, encouraging better customer engagement with speedy growth opportunities. One such example is Amazon FBA, a 3PL that provides features to sellers who decide to execute the service on the Amazon marketplace. 
Perks 3PL Offers to Encourage Online Sellers Growth 
Enhance Buy Box Possibilities
The Buy Box Button is the biggest advantage sellers look forward to gaining on any eCommerce online marketplace. It allows sellers to operate at high conversion rates and gain competitive benefits. But one of the most uphill tasks to get closer to achieving Buy Box is creating a solid order fulfillment system. 
Buy Box Button demands sellers to ensure good shipment records that encourage buyers to return for future purchases. If you cannot offer such customer service with quick delivery, then the buyers may shift from your product listing to your rivals' one. Hence, you may try allocating your responsibilities to a third-party logistics provider who could enhance your shipping schedules to facilitate customers' purchase experience and push you ahead of your objective: Buy Box Seller. 
Improve Customer Sentiment
It has been noticed that ineffective warehouse management results in loss of sales. It could be due to inadequate stock level, incorrect item pickup, wrong shipping label, delay in delivery, etc. In such cases, the fulfillment process automatically drains its efficiency and lousy customer service.
Try third-party logistics when you are stressed with negative sentiments due to a lack of warehouse management for an eCommerce business. It is primarily designed to carry out your bulk order processing, warehousing, inventory allocations, and effective shipment. The wholesome package of order fulfillment services facilitates you to build long-term relationships with your potential customers. It aims to gain the trust and reliability of loyal customers with sellers.
Branding is a need of modern businesses. In the eCommerce industry, it is the essence of the business that you could create and identify amazon as your target market. Outsourcing helps in this regard too. When you apply to outsource for eCommerce order fulfillment, you can enrich your branding through the innovative packaging method you want them to apply for your product. 
In this way, sellers have maintained brands' selling interest by encouraging branding and releasing their products through a third party. Branding unlocks brand awareness chances that also helps publicity among other new customers' engagement. You can uniformly sell on different brands' products and keep your long-term selling control in your hands. 
Integration with Major Online Marketplaces
Integration of third-party logistics is even better when you operate in omnichannel. Sellers can access their major tasks on all online platforms they operate in to ensure seamless coordination. You can easily apply a 3PL for your online channel parallelly and strategically manage your selling efficiency through a central mechanism. 
Many eCommerce business management software integrates with online platforms like Flipkart, Paytm, Amazon marketplace, and more. This allows sellers to operate with external interference but with data in records to monitor the same effectively. You can use such details to analyze your business performance and plan your insights accordingly in a foolproof manner.
You must be aware that online platforms offer next-day delivery service that has enormously hiked the purchase rate. But if you cannot manage your current order fulfillment effectively, which needs your 2-3 days engagement in fulfillment, how can you cope with the rising eCommerce market standards? The answer is with the help of an eCommerce Third-party Logistics. 
You can take assistance from it to offer your customers a fast and fantastic delivery service. As a seller, you may get involved in other business activities and not facilitate delivery on the promised time to your buyers. But the same objective will be achieved if you let in an outsourcing method which will be there to dedicate themselves to facilitate your selling efficiency. With this implementation, you can run your business more professionally and even adhere to some exciting advantages that will let you compete in a susceptible market with consistency. 
Conclusion
The main focus of business is creating an environment where sellers do not have to struggle to administer their routine tasks. Order Fulfillment is one such function that expects sellers to be organized, accurate, and immediate with services. With external support to your business, you can release the burden of your tasks that are complex and vast to handle. This will only give you the flexibility to innovate more and create history in your business. Therefore, if you are not in practice, try out 3PL, which has shown excellent results over online order fulfillment.