Best Approaches to Get Better Profits in D2C (Direct-to-Customers) Businesses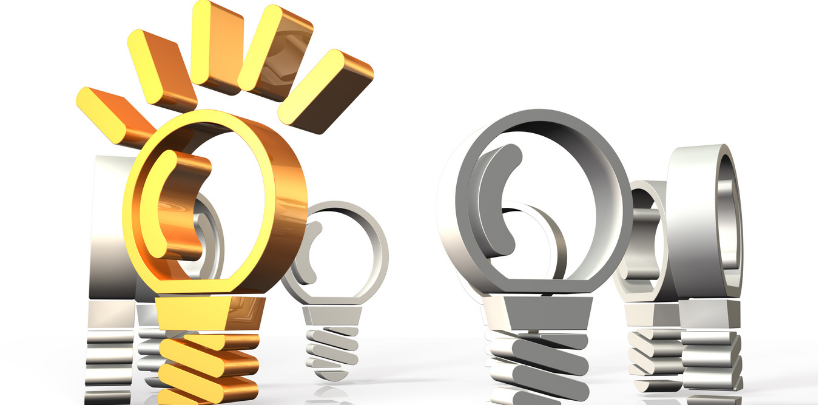 Introduction
Direct-to-Customers is a great deal to adopt where products are to be sold directly to the customers from the manufacturer. You must have realized that social media like Instagram, Facebook, LinkedIn, Pinterest, etc are used to sell products lately. Millions of brands already have a market in D2C (DIRECT TO CUSTOMERS), where they deal with a specialized product. This product is exclusively available in their virtual stores and is provided to buyers without indulging online retailers. Many articles and videos are made to spread knowledge and advantages of B2C and excite budding entrepreneurs to utilize this business model. Many eCommerce companies quickly adopted earlier B2B and now the same response is seen in D2C also. Nowadays, D2C business models have emerged with better scopes of profitability with cost-effectiveness. That is why, following the trend, we will discuss the tricks for D2C brands to increase their sales and customer engagement. 
Approaches to Hike Sales in D2C Businesses
The modern business era says that acceptance and innovation are the keys to success. If you are not ready to accept challenges and launch something unique in the market, you're not different from the crowd. You are in the market's highlights to make it easier for you to market your product and create an identity among the target buyers. D2C is a business module where brands deal directly with their shoppers. Cost and features are two components that can let you shine in this. 
Try to give your buyers a reason to look for you playing with your business ideologies. Either you may use your low price-high quality method or a never seen before feature, but it is all in your hand how to outshine the competitors. Your Unique Selling Point makes it worth operating in D2C. Yes, That is true. You may think that you can deal out better by operating your business without any mediator costs and a long business management process. Still, other challenges also need to be faced and sorted out with effectiveness.
As mentioned above, your existence should not be focused on your virtual store only but everywhere to remind your customers of the latest updates. If you have noticed, marketers are now floating digital ads and promotional posts on-site or through PPC (Pay Per Click). This gives them not just customer engagement but also market research opportunities. The most exciting thing is the power to analyze what your competitors are earning upon and their USPs. And when you run your digital marketing materials, you could simultaneously study your product response and rivals' technique. 
You need to be present on every possible platform your online customers are active on. It is believed that the customer base spends more time on the internet than anywhere else. As a result, you gain a scope of popularizing and connecting with them through your advertisement in such places. In this manner, you may convert your visitors as your loyal customers and high on-site traffic. Due to high visibility, make as much effort to build trust and reliability among buyers to look for your product.
Creativity means presenting your brand website and social posts (blog subject or video ads) in an imposing way. You may think of adding something attractive and engaging that may not directly relate to your brand but has relevance with you. For example, if you have a stationary product, your social poster may relate to your viewers with their wonderful school days. During a pandemic where everything is on pause, this could hit them hard with their memories and help you get their attention quickly. Similarly, you may think of ideas that can get you more accessible conversions. Subjects like breaking the social stigma and advocating life mantras enable D2C brands to connect with their customers immediately. 
Some D2C brands have made their image supporting programs like "save animals and environment" and more. This keeps on showcasing them as respectful and easy-to-believe upon brands. And if you have such a Public Relations technique in your market, you will face less hardship in maintaining reasonable conversion rates. 
Think of getting a 40% discount on your next deal by just recommending your three more friends about a particular product. Interesting, isn't it? Also, nobody can get you on top better than your very own customers. So, let them speak about your brand. Use referral tricks to let the existing customer get benefit with the exchange of recommending and branding your product without actually paying them. Many great D2C companies have adopted the method and asked their customers to share the product link with their beloved ones and help the brand grow. After every marketing strategy, this effortless strategy is impressive and effective. 
The trick is also good to connect with buyers to create brand awareness. As D2C brands are not much-known business firms compared to B2C companies, it benefits them in that term. You can make customer relationships with less investment. So, if you have a D2C, try the trick and thank us later. 
Try to research your customers' choices and preferences. Your product doesn't need to be liked by every customer in the target. You should also not neglect those buyers who have the potential to let you gain more but are not interested in your product. Utilize customer reviews to study them mentally and realize what they are upset about. Not just your feedback but your rivals' feedback would also work to let you plan effectively. You can also highlight such reviews, which have some keywords and engaging experience to influence the new buyers right away. 
D2C is not available everywhere in the eCommerce world. They only reside in their virtual store. Using their reviews and testimonials of happy customers will benefit them more. D2C organizations should always try to grab their target market with all their efforts. 
Conclusion
D2C is an excellent ideology where you can connect and sell your products from your warehouse to your buyer's doorsteps. There is no multiple seller commission and maintenance cost involved. You are not even required to do massive promotions on eCommerce multichannel as you have your customized store. But what you are required is to choose the proper method to create leads. If you are an expert in this, the rest is easy and exciting to operate and get impressive results altogether. Try to implement all or some of the tricks mentioned above and let us know how impactful it was with your business experience.