Improve Ecommerce Business Productivity through Inventory Management Software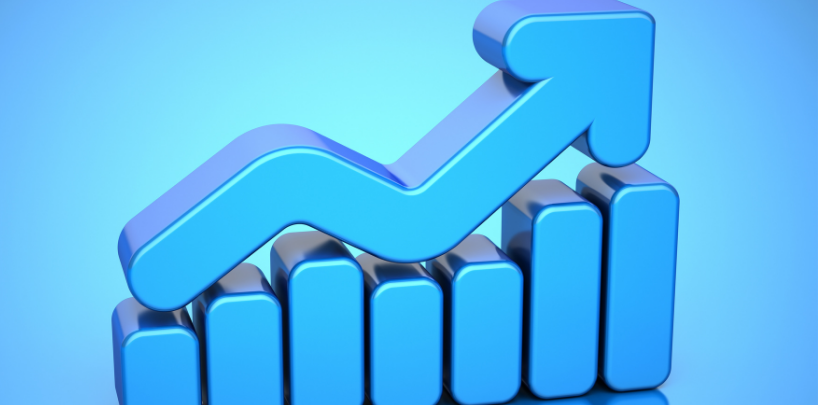 Inventory are the products a business deals with in a market place. In e-commerce businesses, inventory has to be managed effectively to avoid uncertainties of losses. In some cases, it is seen that brands go out of stock because of inefficient inventory management. Including this, brands may face a lot of challenges while bringing new marketing strategies or demands of the market if they do not keep analysis over their stock. These cases arise especially when brands choose to maintain a management mechanism through manual team work. Hence, not only loss of time takes place but also brands lose their high finance for this purpose. Still, there is always a dissatisfaction of outcome when accuracy, privacy and timeliness is not maintained. 
eVanik is a computerized software offering automated business management tools for accounting and reconciliation, inventory management, order processing, etc. This  facilitates the purpose of achieving organizational goals by complete focus on increasing productivity. Currently, there are 92% of online brands who have access to all the details regarding their business activities over just a few seconds. But still, few are lacking behind to enjoy the effectiveness of stock management. 
Struggles Brands Acknowledge:
Time-consuming And Costly

Inaccuracy of Data

Inability to Meet Demand

Loss of Sale opportunities
Time-consuming And Costly
Manual management of stock consumes a lot of time for a proper record building. If this is performed manually, it results to be always a waste of human resource. It also creates the need for a software solution that lets the brand work on their own with errorless data handling. It also helps to save the money for investing on a team for this specific mechanism. As compared to this, brands investing on business management softwares saves a lot of finance and time in this regard. It is important to consider that finance is the backbone of any business firm, but efficiency is the utmost need. No money should be invested in such criterias where solutions can be achieve with better services and advantages.
Inaccuracy of Data Handling
When data is concerned, the process should be effective and transparent. There are many situations where brands go out of their actual reach of data. Sometimes, this also leads to ill management of marketing strategies. Eventually, this ends up giving the company a list of huge losses. Therefore, for better planning for the future, brands need to have good control over their data and strategize accordingly. Brands should build a technique for  receiving trustworthy, comprehensive and transparent data without any hustle or struggle.
Stock management is crucial because the demand of the market can anytime rise or go down. If there would be  a downfall of the demand graph, an overstock situation leads to wastage of inventory. In contrast to this if the demand rises, there would be a situation of OOS. In both situations, brands face a lot of loss. Mostly they receive negative customer feedback. In this regard, a proper check on the stock availability needs to be maintained by thorough studying the market condition. If speculated earlier, these uncertain losses can be dismissed on the basis of analytical reports. 
 Loss of Sale Opportunities
Stock or inventory is the basic need of any business for its smooth running. If there would be unavailability in the stock in any case, this may result in losing the potential deals to your competitions. Convincing a customer to buy your product would only work when you can provide plenty of products to increase customer engagement. If the same is not taken care of,  there could be a loss of sale opportunity. This also hampers the goodwill of the company as brands would not be able to maintain the trust and dignity towards their customers. 
Disbalanced Omni Channel Mechanism
Inventory being sold for different channels needs to be taken care of while regularly. If there would not be a system that can enrich this efficiency of the brand, all the multiple channels can't grab good customer attention. For this, a central control over figures and data that can track and show real-time reports of inventory and its performance over omnichannel is required. Through a software back-office system built for looking after these matters, a smooth and healthy management process can be built for e-commerce sellers or retailers.
Why to Subscribe a Software Support?
 Better Omni Channel Promotion
Improve Customer Experience

Large Marketing Scale

Time and Finance Saving
Better Omni Channel Promotion
With a software support system, brands can focus on increasing their productivity rather than struggling with back-office activities. Multiple channel management with a software support gets highly efficient as not only the data but problems behind the loss also gets analysed. These softwares give emphasis on transparent data handling over any e-commerce platform. Also, regular and real-time surveillance is enjoyed through them. Better inventory management is the primary thing to assure your good returns through numerous e-commerce channels. 
Through instant support on a cloud-based survey, it is simpler and quicker to enhance marketing scope. e commerce platforms are available on a large scale and thanks to these tools that give an automatic solution and analytics on different spaces of the marketplace. Large Marketing Scale is a good thing to focus on as with larger areas, more customer involvement could be raised. Inventory management is a long and stressful process that needs to be performed effectively on a regular basis.Hence, acknowledge a good software for this purpose on the right time for better marketing opportunities.
Improve Customer Experience
With better stock management, customers always hit your products to their cart and also build a trusting relationship with the brand. If the stock shown is OOS oftenly, this connection gets disturbed. Protecting one's customer to ensure better sales rate and long-term business relationship, it is better to adopt a software mechanism that can help in improving customer sentiments in a short period of time. If software would notify you about your inventory in-house information with accurate speculation, you may get ready for improving your condition.
 Time and Finance Savings
Any business firm would love to have profitable deals at less cost. Especially in e-commerce, dealers or brands face a tough fight to grab deals with dynamic customers. Still, there is no assurance that these customers would stay with them for a longer term. To focus on these issues is very significant and hence promotes the idea of managing things in less cost and time. Inventory  management softwares helps in building more marketing scopes as the back-hand stock management is being performed by them with any mistakes. 
Conclusion
Whenever there is a discussion of inventory or stock management, stress and concern is always on peak. No brand with traditional methods can assure to maintain a control over this subject. In this regard, few softwares like eVanik Networks, work towards enriching the business management activities for different sellers. They not only provide better stock analytics, but also treat your accounting, reconciliation, order processing, marketing strategies and executions, and so on. At the correct time, the right decision needs to be taken. And if you are also a seller with these issues to solve, eVanik is the right place for you with an immediate, accurate, cost efficient and transparent solution.