Online Order Returns||Types, Problems and Solutions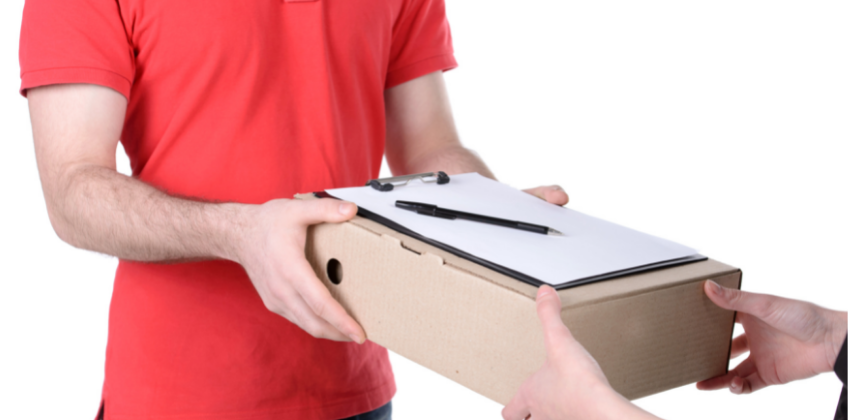 Online Order Return is a serious problem for all e-sellers. There are several issues because of which a seller may receive their products back from the customers. The online product return or drop-off products are the inventory that gets back to the seller even after sale for one or more reasons. These returns show a special impact on the progress report of the company. Because of this, online sellers make sure to have control over the returns. Returns are always a subject of concern as the customer may not find the brand eligible to make a purchase or the customer does not require the product anymore. In addition, e-retailers mostly suffer the pain of drop off products.
These returns can be for numerous reasons.Therefore, the product gets back to the warehouse again. This also creates complications for accounting, reconciliation, inventory or warehouse management. In addition, it does not let the brands work smoothly and eventually hampers the growth.
Online Orders or Online Selling have more cases of product returns or drop-off. This is because people do not trust fully on online products. These returns are uncontrollable or controllable behaviors as per the case.
These returns are basically of two different types:
Courier Return
Customer Return
Courier Return: when a product does not get delivered to the customer because of an incorrect address or customer unavailability, then that is referred to as a courier return.
Customer Return:  when a product gets delivered to the customer but for any reason, the customer does not want the product anymore, they can return it to the seller. This type of return is called customer product drop-off or return.
Let us understand the reasons and solutions behind the return of products after purchase:
Reasons of Online Order Returns:
Wrong Product Delivery
When the product purchased has anything wrong or different from the layout, the products are sent back to the seller. This is one of the common reasons as a wrong or different product is unacceptable from the customers' side. This is so because the company does not have a good warehouse management system. The size or color of the product also gets counted in this. Product return is difficult management that needs special attention in a company.
Wardrobe One-time Purpose
Nowadays, online selling platforms have an easy return policy with a full refund. This has drastically shown an impact on the return rates of products. This creates a scope for customers to purchase a product and return it with one-time use through these policies. Wardrobing refers to buying a product for a one-time purpose and then returning it to the seller. This happens because people want variations with less money investment. This creates difficulty in maintaining a good selling process and product performance as well.
Long-term Return Policy
Online sellers face a disadvantage if they provide a long-term return policy. For example, a product bought on a certain date can be returned after 45 days of the purchase date. This creates a chance for customers to change their minds. A customer's mind does not like the product experience after a while. This would eventually lead to returning the product within the policy period time. If the time of return would be lengthy, then automatically it will give customers to evaluate the product in every way possible making the product performance go low. Therefore, a seller must be wise enough to set a good return time for a product so that the sale does not get hampered.
"Not in Need" List
Customers buying products may be more into "need purchase". This means that the customer when receiving a product may not need the product anymore. This will allow them to return them to the seller making no purchase. This type of customer does not entertain any purchase of loss that gives unpleasant results to the seller. Hence, a seller must be ready for these situations as these situations are uncertain in behavior.
Late Delivery of Product
When a purchase gets delivered after the promised date, it results in drop-off products. This is because a product may be purchased for a certain purpose. If these purposes are not fulfilled, the customer tends to return the product. Additionally, this gives a bad impression on the customer. This is a frequent mistake that happens in most brands. Also, this is a basic reason too, for many purchase returns in e-commerce.
Solutions for Online Order Returns
As mentioned earlier, numerous reasons exist and get added with the selling of products to increase return rates. But, there are few precautionary steps an online seller can follow while processing:
Convert Product Returns into Profit
Always be careful and positive about every concern of the business. It is okay to take things easy sometimes but being planned is equally important. To balance every activity of your company, make sure you have the idea of transforming your product return into profit. This means that returned products must get an allocation in the warehouse for better management. Managing things and standing the products in the market works well if a seller has a great business management team like an e-commerce integrated software.
Plan According to Return Assumptions
Always be sure of what is going on in your company, Selling products services online is not an easy task. Sellers must see future opportunities and risks regarding the selling process. If it seems to have returns on a certain rate for a given period of time, smooth managing can help in controlling the uncertainties.
Rotate Drop Off Products in Inventory
If the returned items are good in condition, you may reduce your cost by rotating the product in the inventory for resale. Generally, products that are returned by the customers are damaged or are at fault. But, if the material is good in condition, the same product may get back to the warehouse for resale. This can change your loss into profit as more inventory would be present with you for sale.
Improve Delivery Process
Delivery service plays an important role in the return processes. If the delivery of the product gets delayed by the promised date, in that case, the customer may not be interested in receiving the product's parcel and eventually end up returning the order. Hence, sellers may focus on improving the delivery service as well as you can't leave your customer with a bad impression.
Increase Capacity for Festive Season
Festivals often come with great prosperity and opportunities. A seller must play smart during holiday time. We all love to shop for festivals or holidays. This can bring large scope for sale, especially for e-commerce. So, make sure you manage your inventory in such a way that shortage does not knock on your door. You must have items to deal with. And for higher products, a seller's warehouse must be filled with inventory.
As we understood, product return or drop off is a major part to take care of on time. If a seller does not understand the need to build a better mechanism for its brand selling, then that may create a space for them to lose a good number of deals. Also, it may hinder your progress report leaving behind bad goodwill. Therefore, be wise enough to subscribe to an e-commerce integrated software like eVanik, that can help in warehouse management and inventory management along with accounting integration system, reconciliation system, return rates, fee charges record maintenance, etc. Here, you get all the services at the fastest of all. We guarantee authenticity and accuracy in deals. In less investment, we provide your ease of space to be created in the marketplace. So, save your time and brand by subscribing to us as a helping assistant.