Benefits of e-commerce for small businesses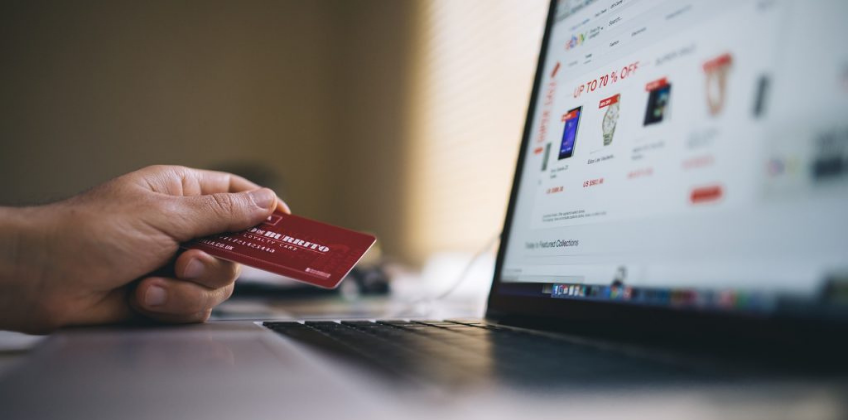 If you are an entrepreneur and have not started selling your products online, this is your time to stand up and go e-commerce friendly. Electronic commerce, basically known as e-commerce is a medium to process buying and selling of products and services online. 
The benefits of e-commerce not only includes introducing your product globally but also helps you in saving your time, money and other resources. 
So before we move ahead and talk about its benefits let's go through the journey of the term.
Let's travel to past
The term e-commerce was officially announced in the year 1991 as the internet was open for commercial use, the process at that time only supported the execution of commercial transitions electronically, that is the transition was only done between business organizations in order to send commercial documents electronically. 
The process of transition back then was done with the help of some leading technologies for electronic data interchange.
In the time span of 3 years the acceptance of the internet among the population of America. The general public turned towards a handy use of the internet and that was when the idea of e-commerce for buying and selling of goods evolved.
As it is rightly said, "Rome was not built in a day", so even with the idea and a complete picture of plan the process took another 4 years. These years were invested in creating a security protocol like HTTP.
Finally, in the year 2000, many US companies represented e-commerce, especially by creating a web page on the world wide web.  
And since then the process is improving, being accepted and growing globally. E-commerce has been providing many benefits to growing businesses, just learn and earn them.
Benefits of e-commerce
In all these years e-commerce has been accepted and trusted by many organizations. Reports by India brand equity foundation (IBEF) depict that the Indian e-commerce market is expected to grow and reach up to US $ 200 billion by 2026. 
Therefore the foremost benefit of using e-commerce for your business is sustaining the market competitions and boosting your chances of success.  
E-commerce has evidently shown cases of many success stories but today we will only talk about the benefits of e-commerce for small businesses. 
Marketing of a product has always been an important aspect of its acceptance in every domain. The process of e-commerce promises to make your work convenient. You can easily market your product on an online platform. 
With e-commerce, you can make your customers aware of your product, new launch and its features via online medium and attract a large mass in a short time.
More than this you can also attract your customers by providing a visual tour and with leverage content in different social media like websites, Facebook, Instagram, etc.
E-commerce not only markets your product but additionally, it helps in providing a detailed outline of your product to customers. 
You can now help your customers to go for the most appropriate choice as per their needs. The datasheet helps customers to get the right insight into your product at any time of the day and at any place. Customers now need not travel to the store just to see if this is the product that they are looking for.
For your customers, it is very important to get the right information in a convenient manner about the product and of course, this is another way for you to win their trust.
E-commerce helps you to keep an eye on your customers and their interests. You can now target and retarget your customers easily.
Retargeting your customers will market your product and boost the buying behavior of your customers. 
E-commerce helps the sellers to understand the buying behavior of customers and thereafter work accordingly. For example, if your customers select a pair of shoes and mark it as wish, so you will have data to retarget your customers accordingly. You can mail them with some discount offers or you can reach them again when you find that there is some attractive offer that your customers may like. 
On the other hand in traditional commerce, it was very hard for retailers to remember about the interests of all of their customers and then provide them the experience they are looking for.
Every shopper is different from their interests, buying patterns, shopping styles. Some shoppers shop for specific things others may shop because the product attracted. Some shoppers do shopping as a leisure activity while others may find it a hard task. Something that every shopper has in common is they shop according to their suitable time. 
And so e-commerce provides every business with a platform to work 24/7 for all 365 days. Now you can grow and expand your business with an unstoppable working culture.
Even if you are not physically available your channel will work for you. 
We all understand starting a business is really challenging, there are many challenges that cross the path of entrepreneurs. Out of all those challenges, one of the biggest challenges comes from finance. 
Since e-commerce is supporting your business in so many ways, how could it not help you here?
E-commerce helps a business by reducing the rent or lease cost of the store, maintenance of the store, personnel cost, store design, and personnel hiring and training cost. 
With e-commerce, you can work on an online platform making a virtual store. 
Offer details to your customer
Just looking at an advertising poster and buying it up! 
The buyers of today are smarter than this, they need details retailed to brand and product they are planning to buy and that where e-commerce comes in the picture, it helps retailers to not only to provide details to customers regarding products or services but it works in providing a detailed outline of the company.
There are times when customers want to know everything about the product including the brand and company and in retail stores, it is quite hard to give customers a detailed outline or answer to every question that a customer is looking for.
Therefore, e-commerce can help you there. All it demands is making a good profile of the company by making attractive and user-friendly websites.
So start giving your customers a little more.
Know review of your product
Nowadays every buyer follows the ratings by other buyers on the product before purchase and then accordingly initiates their step.
By the way, do you know how amazing your product is?
If you are saying "NO" then read what your customer says. Yes! With e-commerce, you get a chance to know the feedback of your customers and can also see and compare the ratings. 
It gives you a chance to work on your product according to customers' needs and also make other buyers aware of your product features.
Now, this is clear that we need to use e-commerce portals for growth and success but how to avail them is still a question. Right!
Don't worry, we have an answer for that too.
Is e-commerce just perfect?
No doubt, e-commerce comes with lots of benefits for your business and it has so much to offer you, but every offer comes with a cause. So here are some of the points to reconsider about e-commerce.
Reconciliation- being a part of commerce be it traditional or electronic you need to look upon the internal financial records and compare it with monthly statements of banks or other financial institutions. It is an important step to do, as it avoids fraud transitions, credit drafts, and many other similar issues. 
If you are an online seller and you sell your product on different platforms together, your task becomes more stressful, as now you have to download reports, look and compare, you may also have to recheck it.
Doing all these on your own is a real hectic task!
Accounting/ Return filing- The story of work pressure doesn't end here, you need to send your excel sheets to CAs or do manual entries. 
The problem that most of the small and medium enterprises face is a lack of knowledge about GST that may end up with the loss of the company rather than generating profit.
Inventory management- It is amazing that you have registered your business in all the online channels to sell your product, but is it convenient to handle?
No, right. 
Registering to many portals is easy, even investing money in all of them becomes an easy task, but something that is not at all is managing them together. 
Switching between one channel to another and keeping an eye on all of them is not at all easy and even if you do that, the accuracy rate shivers. 
Return management- Did you give a thought of how you will manage the return of your products.
Things are easy when they go in favor but turns to be harsh when they do not move as planned. So yes, return management needs a lot of attention and you have to manage all those records and update in real-time. 
So the warning most of the time is about managing all the things together that make it hard for small and medium enterprises. 
TDS & TCS Compliance- The journey that you have to go through using e-commerce will also involve certain compliance issues. 
For every sale, the e-commerce operator will charge commission along with the other fee that includes handling, shipping, etc. The fee comes under Tax Deducted at Source (TDS) provision, which depicts that it is liable to deduct some percentage of your income tax (Income tax act, 1961). 
If the TDS does not get deducted and paid on these expenses, the online retailer will have to pay income tax along with TCS (Tax Collected at Source) for these expenses too.
So it is very important for an online retailer to manage monthly compliance of TDS records and keep a regular track on return filing and assessment of GST.  
And since this article has talked about and solved so many problems, here is a solution to this problem too. 
You can subscribe to eVanik and solve all these issues at once. You will have a complete suite to work at your convenience.
Conclusion
The benefits of e-commerce can go way beyond this. These are some of the glimpses of benefits that you can avail of moving to e-commerce. Since everyone in the world is looking for a place where they can shop with their convenience, without investing time on going to places and choosing among thousands of options. So this is your time to give your customers what they are looking for.
However, e-commerce needs high management and looks after but moving ahead with the right plan will always give a profitable result. 
Make e-commerce your choice with your existing retail store, don't let boundaries stop you and give your customers more than what they ask for.
Because a happy customer is all you need to grow!