Importance of Packaging in Ecommerce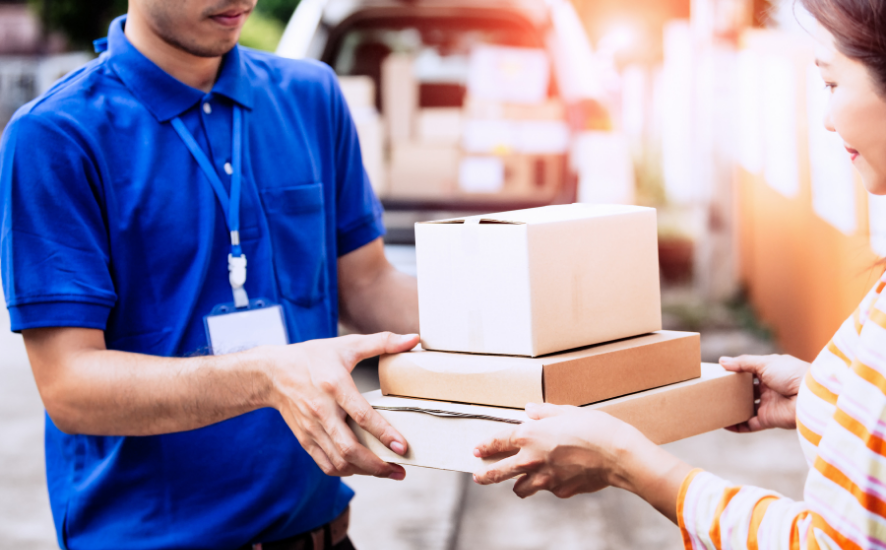 There has been a shift in the packaging of goods in recent times with ecommerce businesses around the world taking care to improve their packaging and labelling to not only ensure the safe delivery of a product but also for the promotion of one's brand. When a customer receives an order in a good state, there are greater chances of a customer placing more orders in the future, thereby leading to increased growth in one's business.
Following are the Importance of Packaging and the ways it can enhance e-commerce businesses:
Helps in Reducing Company Costs

Good packaging helps to reduce a company's costs significantly as it ensures that a product does not get damaged during shipping, thereby reducing the chances of customers sending the product back and having to incur extra costs for reshipping the returned product. By investing in packaging, one can avoid such extra costs.

Helps to Build a Good Relationship with Customers

If a product is well-packaged, it has a lasting impression on a customer and can increase customer loyalty as well as customer retention. It also creates a good impression on of your brand on customers and helps in customer retention.

Creates Brand Identity and promotes Brand Value

Proper packaging further helps to create a strong brand identity. High-quality printing, use of good packaging material, distinctive design helps in engaging users thereby differentiating one's brand from others. Good ecommerce packaging has a great impact on the success of one's business. It minimizes the volume of returns and foster customer loyalty, and establishes in building brand value. Packaging is as important as branding. Packaging is an extension of one's brand and plays a major role in conveying the nature of one's business as well as what the products are about, and the feeling it generates. Packaging should match the brand value, proposition as well as position in the market.

Increase in Interest / Retention

Good packaging enhances customer lifetime value. In addition, proper packaging benefits one's business through word of mouth and leads to customer retention.

Order Values

The size of the box to ship packaged goods can also make a big difference to the shipping costs of a retailer, in particular with the introduction of volumetric and pricing that are in proportion to shipping charges. It is therefore important that a retailer has appropriately sized boxes for their order, combined with a sensible unit price for one's packaging.

Slow Shipping

Slow shipping time often discourages customers. While a reliable courier makes a big difference, what people forget is that picking as well as packing of an order also takes time. If an order is picked and packed quickly and efficiently then it gives one a fighting chance of offering next or even same day delivery options. Slow delivery times often puts off ecommerce customers and hence it is important to ensure that one's packaging does not affect this.

Customer Loyalty

Custom packaging drives loyalty among people. Over half of people who have received custom packaging are likely to purchase products from the same company for future orders. That itself is a huge impetus to considering good custom ecommerce packaging. Custom packaging is cheaper to send, protects the contents better by eliminating movement during transit, and is better for the environment as it would include using less material in addition to eliminating secondary packaging and its requisite costs such as foam pellets, polystyrene etc.
It would also give retailers a chance to drive loyalty, increase visibility of your brand and delight your customers by providing them with a great shopping experience. Custom, and even personalized ecommerce packaging helps in driving loyalty among customers and helps in retaining them.
The importance of packaging in ecommerce
The importance of packaging in ecommerce cannot be overlooked. It is extremely important, especially as a marketing tactic as one's ecommerce packaging has the potential to build brand value and brand image, increase sales, improve customer loyalty as well as help to position one's business where retailers hope to be in the market. A combination of all these factors will have a significant impact on the success of the business of an ecommerce seller and his or her profitability.