Impacts of Pandemic on Indian eCommerce Business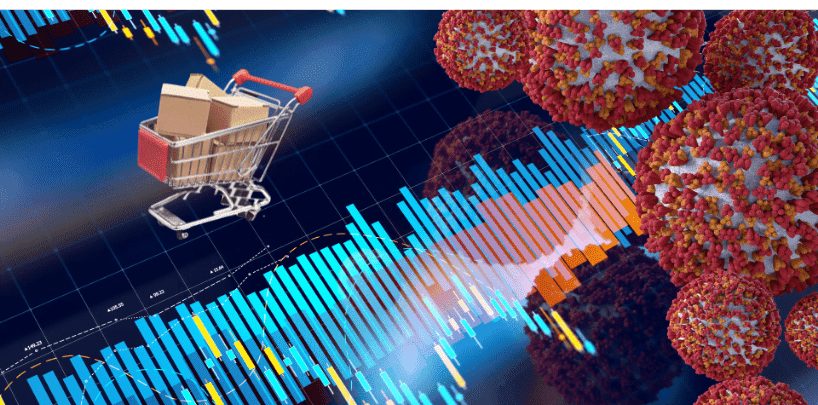 Introduction
Since 2019, a change in buyers' behavior has been seen in the market, adversely impacting the online seller's profitability. Certain industry sellers such as cosmetics, footwear, and more were struggling to get buyers for achieving the minimum organizational goal. Meanwhile, the buyer was not ready to purchase without any important purpose. Other than the food and beverages, and pharmaceutical industry, no other sector could make up for their losses. But gradually, the time started getting better with the conversions. However, getting bulk orders is still not impressive on online platforms. 
Before covid hit the Indian market, operating on e-commerce platforms was easy and hard both as per the aspect. Getting payment before delivery was already a challenge where order fulfillment also jumped with a disadvantage. Earlier, the Indian market had many trust issues before relying on any online channel. Afterward, giving them the best purchase experience also became an issue. 
Due to new normal guidelines, buyers could not get their orders on time. It was the lack of buyers who could search for purchase fabric, cosmetics, furnitures etc., brands. Similarly, government policies also impacted the whole fulfillment mechanism badly. Again, the omicron variant of Covid has scared all the sellers to get effective conversion in 2022. 
Adverse Effect of Covid19 on eCommerce Business
New Sellers Online Channel Struggles
Many new sellers had a devastating business experience, and then they realized the need to implement an automated business administration system. They struggled a lot when they initially operated on online platforms such as Amazon, Flipkart, Meesho, etc. They did not know how to grab virtual customers' attention. Keywords, product listing, the share of search was a new thing for them to understand and implement. Since this industry is highly competitive, they changed their stream from marketing to continue their survival. That had been a significant drawback of the pandemic that has not left them with powerful objectives. 
Powerless Inventory Allocation
Inventories are the basic thing for any business long-term survival. If there is no inventory, no buyer will come to look at you in any mode of commerce. And when it 's on online channels, you can not afford to show OOS on your listing when your potential customers are looking for your products. That is why many sellers try their best to be in the Amazon Best Seller position and Buy Box Button. But drastically, covid created a limited marketing space due to which some warehouses were understocked, and some had almost no conversions. It is a significant issue because if you can not make products available, your rivals would do it instead. Yes, it is painful to lose your deals to rivals. It was the situation when sellers could not track their stock availability and struggled to manage it effectively during festive, wedding, or Black Fridays sales. 
Delay in Order Fulfillment
As there was no strong inventory management, sellers were losing on deals. It was already hard for them to get some of the conversions, and it worsened when the lack of inventories created an issue. While processing these orders had been again a challenging part, sellers were unaware of their available inventory's nature (damaged, returned, dead, etc.), they needed to filter it out from the start to make productive order fulfillment. Remember that you can never compromise on making impressive order fulfillment. They were already bound by the government guidelines while shipping the orders. These all issues resulted in delayed order fulfillment and impacted the customer sentiments too. 
Solutions Over Pandemic Problem
Before or after the pandemic, the best solution for any eCommerce sellers had been an Automated Business Management Tool. That means a cloud-based software was not only taking care of only inventories but also optimized the smart order fulfillment method, strengthened their accounting and reconciliation, kept a real-time track over conversion and customer ratings both. 
It also enables the sellers' business to bring on top of the industry. It has given them the flexibility, transparency, ease, and speedy recovery scopes to be a popular service provider. These reports had added many values to any online business on specific segments mentioned below.
Benefits of an Automated Business Management Solution
A warehouse is a storeroom for sellers as per their locations' presence. That is mainly formed to ensure quick processing of orders when received. But at times, when inventory bookkeeping is used for picking up items for processing or reconciliation, it gives a vague and incorrect result. But with automated analytics on stocks, you may always ensure a comprehensive and real-time report analysis regularly. It empowers warehouses to facilitate quick study on inventories and effectively manage warehouses on different locations for multichannel. 
With this bookkeeping method for any umbrella of business, you will never have to spend hours and hours in data entry and its reconciliation. It is run on a server that relieves the sellers to operate on busy days but in the most productive way. They are installed for quick and accurate data-keeping, never to miss details. This report is highly recommended for online sellers because they would always access their real-time analytics anywhere, at any time.
Encourage Smart Order Fulfillment
Order fulfillment through advanced business management or an order fulfillment tool can give you the best selling experience, which is impossible with a manual setup. When an order is received, the software instantly initiates bill generation, creates shipping labels, updates the order status, dispatches for allocated warehouses, etc., in no time. It never lets the delivery be incorrect or delayed. It primarily helps in improving customer experience also so they can return to you. 
Market Survey refers to actions performed for understanding buyers' tastes and trends in not much time to analyze. With automated business management tool, you will not directly get reports on your performance rate, but you will get component details that will display growth opportunities. It is an additional benefit that your business gets. But it would be best if you had a team to bring out those reports dashboard and quickly understand what and where the innovations may take place and create a future insight for the same. 
Improve Customer Sentiments
Online Businesses can get buyers through the recommendation of reading reviews of old customers in the public domain. Since the recommendation is not in your hands, you may improve your customers' sentiments enriched with good thoughts. That can only be built if you do not lack any aspect of doing business. But does a manual framework allow you such freedom? Of course not. Therefore, you would require a computerized setup that leads you to quickly achieve Buy Box and Share of Search with flying colors. 
Conclusion
Hard times come and go; what remains with you are the lessons. Business is another name of risk-taking and overcoming the challenges to build your empire. See what best you can choose for your business firm that can always support you at any time and never let you be behind in the race.