20 Reasons to use Order and inventory management systems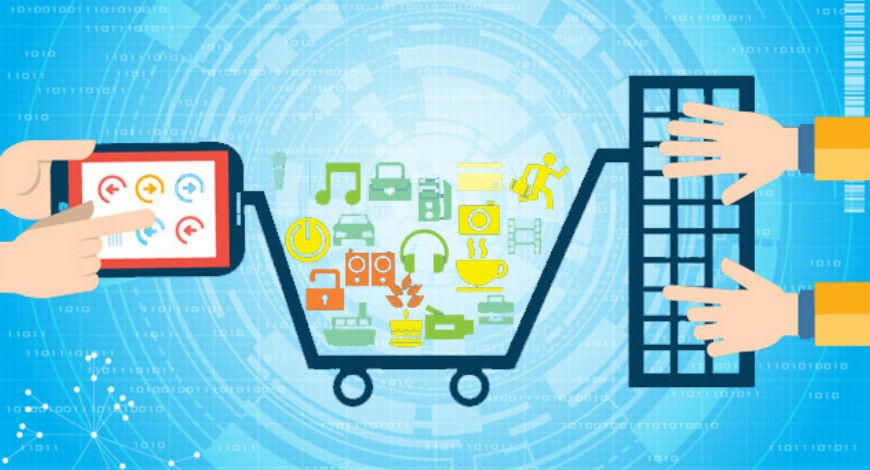 What is inventory management in E-commerce?
Inventory management in E-commerce is defined as the method of measuring the amount, pricing, location, and variety of products available for your business in the Market. It is a set of all the processes which are used to control and organize the goods or materials in your industry.
It is very necessary for retailers and e-commerce sellers to focus on inventory management to run Their business effectively and having a check on finance and accounts. It will help you to know which products are overstock, understock, and out of stock. Inventory management helps to keep a check on the financial activities of the organizations.
Logistics and Analytics plays a vital role in the inventory management system. This will helps you in understanding the purchasing trends of the customers.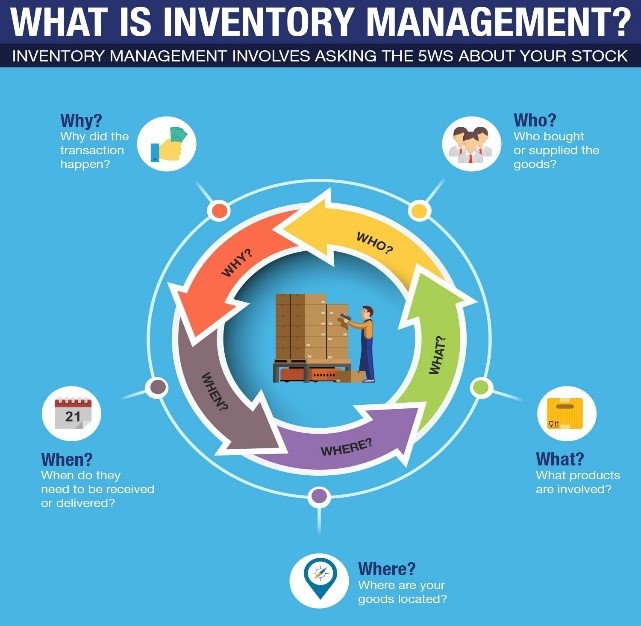 What is the Order Management system?
An order management system (OMS) is an electronic system used to execute securities orders in an effective and cost-effective manner. E-commerce sellers use order management systems when filling orders for various types of securities and can track the progress of each order throughout the system The order management system(OMS) is also known as a trade order management system.
It is software system that facilitates and manages the execution of trade orders. In the financial markets, an order must be placed in a trading system to execute a buy or sell order for a security purpose.
order management systems offer real-time trading solutions, which allows the customers to know market prices and execute orders in multiple exchanges across all markets, by real-time prices. Some of the benefits that organizations can achieve from an order management system include managing orders and asset allocation of portfolios.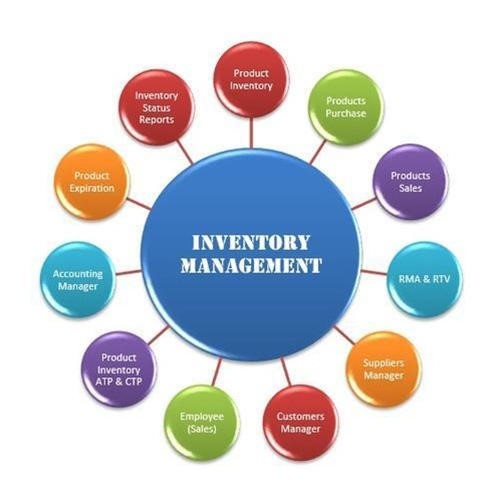 This article will walk you through the importance of inventory management and why E-commerce sellers need an inventory management system for their business.
1)  Speed up pick and pack process
The Order Management system is very necessary for the Effective management of the product. There are many advanced product management tools are available which, helps in exactly locating the item in the warehouse. Nowadays, all this process is controlled by real-time order management software. Once the product is getting out of the inventory, the packaging department receives the data about the product and packs it in the appropriate trunks.
2)Helps to keep an eye on the inventory
It is very necessary to maintain the products in the warehouses. Traditionally there was only one warehouse for one product, but nowadays, businesses are growing day by day with large exponential growth ,which needs effective inventory management. An e-commerce inventory management system tells about the details of the different product availability whether they are under stock, overstock, or out of stock. It keeps deep visibility into multiple warehouses.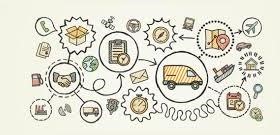 3)For effective business practices
Inventory and order management systems help in Efficient business management. Traditionally the workers have to train about the working process of warehouse and products. But today due to digitalization it is very easy to manage. Proper inventory management saves our precious time and gets more value from the team members.3)For effective business practices
4)To delight customer experience
It is very necessary that e-commerce sellers should focus on improving the user experience of their purchasing. Some times e-commerce websites show products in stock, but when customers try to purchase, it shows out of stock. This will reduce the quality of the user experience. To tackle this problem, there should be proper inventory management.
5)To eliminate Deadstock
Having an organization. Planning and forecasting will help to improve the user experience. Having a bulk stock also can create a problem if you are not able to sell the products effectively. e-commerce sellers must eliminate deadstock, and reduce the wastage of inventory. This will reduce the extra storage costs.
6)For more directed Investment
The order and inventory management systems will help you to understand the historical trends regarding the demand for a particular product. This will helps you to know where you have to invest more money to stock the products in the warehouse. This will helps to calculate the quantities of products required in stock.
7)To improve the ability to meet market demands
It is very necessary to predict the future movement of the product demands and the purchase trends to effectively managed inventory. It helps you to give the data about the products and how it is moving. This helps to identify what products are more liked and purchased by the customers.
8)For improving marketing results
It is very important to track the inventory in the online e-commerce website for effective inventory management. Seller's ratings and search rankings will be enhanced for these e-commerce sellers. It is very necessary to make sure that you are not stockpiling products that will not sell.
9)Helps to lower your stress
As the business grows and expands, it requires effective order and inventory management It is difficult to do manual inventory management. Advanced tools helps you to effectively maintain the orders and inventory management system with maximum efficiency.This will helps to reduce the stress of inventory management.
10)reduce the time required for inventory control.
Effective inventory management will help you to save your time required for managing the inventory. Good inventory management not only helps to reduce the time taken to track the products but also manage the orders.
11)For proper planning and Forecasting
For running a successful business it requires solid Planning. Advanced software will help you to improve demand forecasting by adequate analysis of data trends and movements of the products. This will reduce the handling costs and increases the revenue of the organization. Planning and forecasting will help to improve the user experience.
12)To improve the delivery
It is very necessary to deliver the required product on time. For tracking the movement of the products it is very important to know when the product will arrive and when it will be delivered to its required location. The late delivery creates disappointment in the customers and affects the growth of the business. That's why it is necessary to have order and inventory management.
13)To ship packed products with integrated partners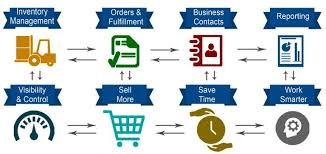 Order Management system should be integrated with the logistics companies. This will helps you to choose high rated partners and to send products to the customers effectively.
14)To ensure the efficient changes to the Market
The order management system has several benefits. It will provide greater efficiency in managing orders across the enterprise. The Advanced software for order management system helps in faster response to the customer's demands and helps to identify the market changes.
15) To Unleash your best fulfillment strategy
An order management system has the capability to integrate with order management software to make it easy for e-commerce sellers to provide options such as pay online and pick from stores, express delivery, or same-day delivery. This will only be possible if you are able to track your complete inventory across all channels and provide your users with all possible fulfillment solutions.
16) Update pricing strategy based on competition analysis
There are Repricing tools available to update the real-time prices of the products as per the market changes. We can update prices in real-time on different marketplaces. This will help you to maintain the consistency of your product's price along with the consistency of the brand.
17) To Automate your most straightforward tasks
Order Management system allows you to do various tasks like sending notifications to your customers, printing labels, and invoices,etc. It will also help in saving your employees time. The complex tasks are easily managed and completed as far as possible.
18) Increased customer satisfaction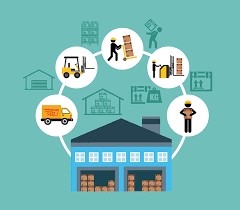 A good inventory management system ensures faster and correct delivery to customers which ultimately results in increased loyalty, sales, and a better brand reputation for the e-commerce sellers. Customer satisfaction is one of the most important things in any business. Customer satisfaction will help in the exponential growth of the organization.
19) Pick a Customized System
Business operations are very complex and difficult to manage. It becomes very important to select an excellent software program that supports all elements involved in the running of the business. When your business grows and your e-commerce needs to change, this will allow you to move to a new shopping cart solution which will minimize the impact on your business activities.
20) For Warehouse Integration
 It is very necessary to manage inventory across different warehouse locations. The inventory management software will provide integration for all the locations. With the help of order inventory management, it is easy to track the status of all the inventory through your computer screen.
 Conclusion
Traditionally inventory management was very simple and the retailer sells products in front of their shop. Modern brands now have numerous channels to sell through e-commerce and social media. Inventory management software is paired with accurate channel management.
Inventory management touches many parts of your business. If there is a lack of management you cannot efficiently get items to customers when they need them. This can lead to different types of problems in the business. Inventory management helps in faster shipping, within the warehouse. you can easily know that you have the inventory on hand to ship. You'll have more control over your inventory and be able to track it over different locations.
Hence for E-commerce sellers, order and inventory management should be on their first priority.
eVanik offers robust Order and Inventory Management Solution for E-commerce sellers.