Important Announcement: Migration to SP API (Amazon.in)
Dear Seller
Amazon.in has formally announced the migration from Amazon MWS to Selling Partner API. The final date of migration is 31st July 2021. SP API goes a step further by also providing programmatic access to Vendor Central for the first time, which will be a huge win for your business. Amazon has announced that new features will only be developed for SP API and that MWS will be deprecated in the future. New sellers are only being granted access to SP API even if they request MWS.
As a third-party integrated developer partner with Amazon, eVanik Networks has successfully integrated with the new Selling Partner API of Amazon.in. We are proud to let you also know that we have been amongst the first few developers, globally to successfully execute this migration, and it took us over a year to do so.
As a seller, your current MWS integration on eVanik OneWorld Suite also needs to move to the SP-API. This process will only take 5 minutes for you.
While, your respective Account Manager will touch base with you shortly to assist you on the same, here's a quick process note, on how you can seamlessly upgrade your integration to SP-API
Please Note: You will need to be logged into your Amazon Seller Central Account from the main (Admin) user. A sub-user login on Amazon.in will not allow the authorization.

Step 2 – In the channel list that appears on this page, click on "Amazon"

Step 3 – On the page that opens up "Edit Channel", Click on the link to authorize the SP-API integration with eVanik. Here's the link, for your reference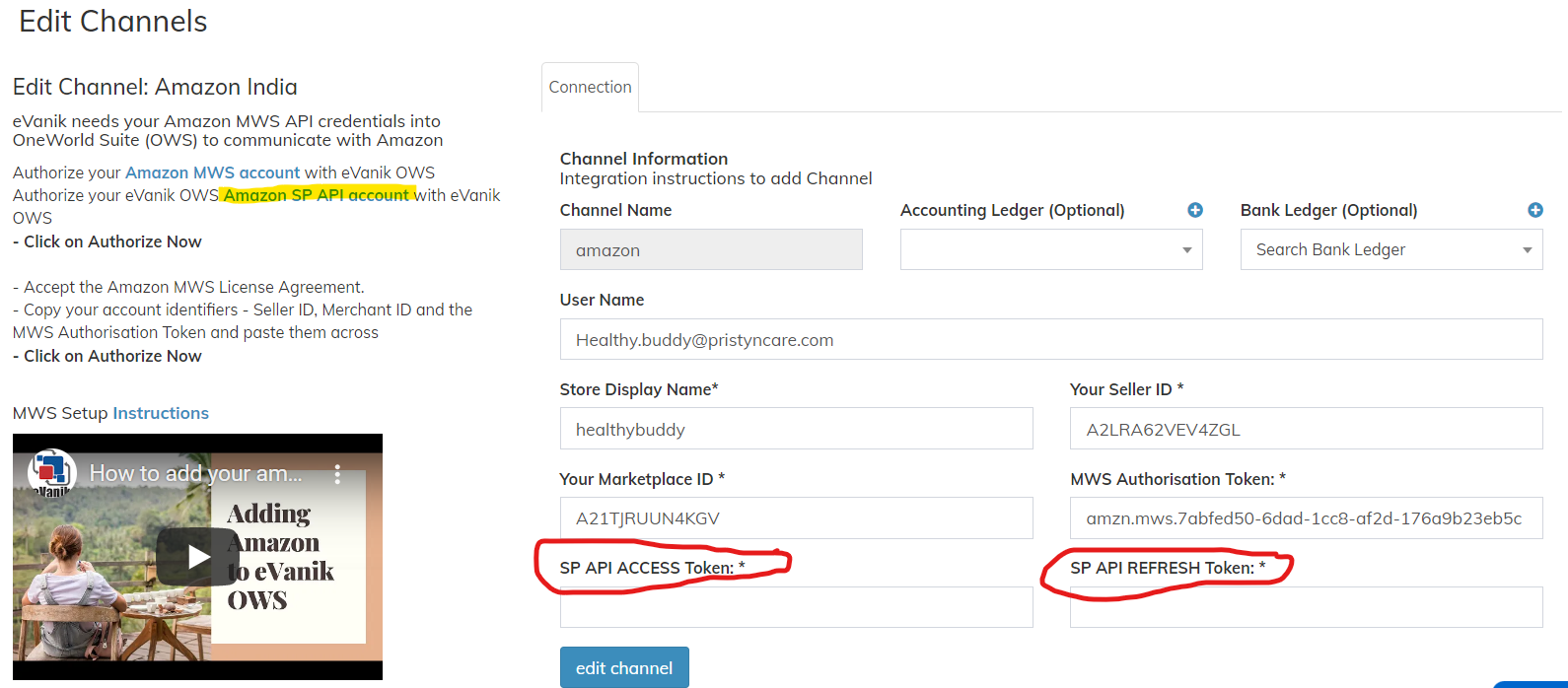 You will be redirected to the authorization page on your Seller Central Panel of Amazon, with a request to authorize eVanik OneWorld Suite. This is how the page will look like: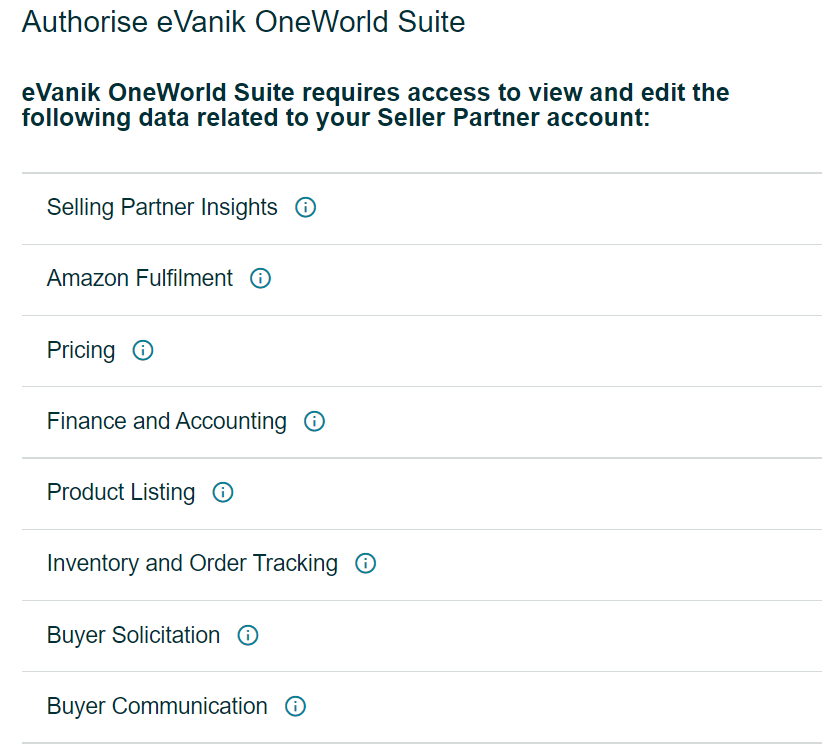 Step 4 – Read the authorizing terms and click on the checkbox next to your consent statement "I direct Amazon to provide eVanik OneWorld Suite access to my Selling Partner account and related data. I am responsible for any actions taken by the application.", as shown below and click on Confirm button.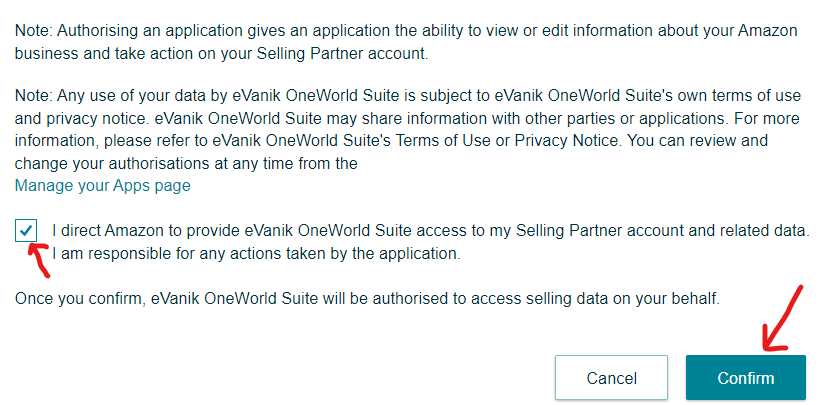 You will be redirected to a page with your authorization credentials. Enter these credentials on eVanik. Please see the screenshot below on the values to be copied and pasted.
Step 5 – Click on "Edit Channel"
Congratulations! You are now an authorized SP-API seller on eVanik OneWorld Suite