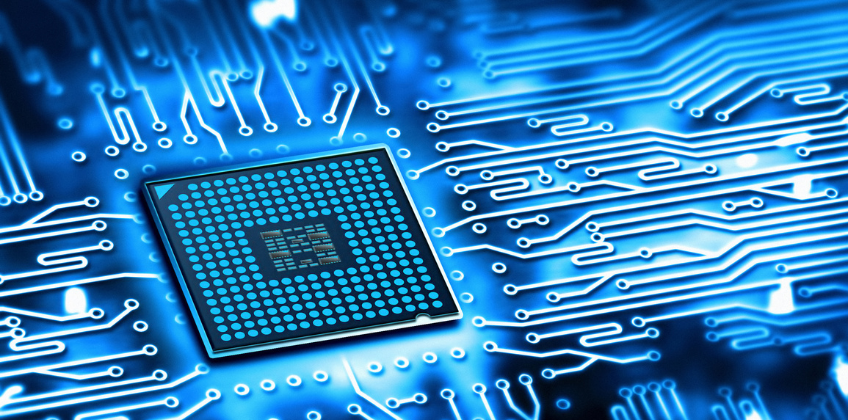 A business has a lot of steps to follow when it comes to booking maintenance. Every seller prioritizes the data handling of their company very efficiently. That appeals to a need for centralized control of data transparently and accurately.
There was a time when businesses used to carry out all the finance-related activities manually. It is proven that manual work can not guarantee accuracy. In addition, the manual working process takes a lot of time and effort. It even gets worse when high cost also gets involved in it. Because of this, modernization has given a fast solution to it. Nowadays, businesses choose to keep their record through integrated accounting software. As finance is the backbone of every business, an owner must be sure about the new technique used in the current scenario. But then, how can these activities be performed at a rapid speed with minimum or no number of errors?
The challenges a company comes across for its accounting have given rise to a new technique that grants sellers a better experience and effective results. To grow big and focus on objectives, one must gets enough time and concentration from the rest of the business activities. And now that the invention of "Integrated Accounting Software" has come with its excellent quality for all the companies working in the market, it is quite easy.
eVanik, a new era smart software that understands the problems of companies and has all the solutions, is a leading integrated software that is helping out numerous companies in India with amazing performance.
But before we jump on the advantages of Integrated Accounting Software, let us know what exactly it means.
Importance of Integrated Software on eCommerce Warehouse Mnagement
Integrated accounting software is a solution to all the traditional financial and accounting problems of businesses. In this, a single application can take over all the responsibilities right from reconciliation in payments, tally integration system stock management, inventory management, omnichannel order process, tracking product performance, auto pricing, and so on. In a rapid culture, everything needs to be as quick and accurate as it could be. This eventually has emerged to the existence of software that can provide you with instant calculations on a real-time basis. Companies that deal with issues like inaccurate reconciliation, unsatisfied tally integration, and the number of accounting books need to switch from traditional methods to a modern package.
For a better understanding, an integrated accounting software gives you a wholesome report of reconciliation accounting system, tally integration system, order processing, paid or unpaid data, market trends and competitions, fee charges, return rates, and a lot more in just one click. Isn't that amazing? But do you know how eVanik makes itself the best business management software offering some exclusive and over-the-top services for all the sellers working in an eCommerce store?
eVanik has a single cloud-based space that allows the seller to have a combined report of its accounting and financial ERPs. Keeping a record of the daily transactions of a business is not fun, but with eVanik many sellers have experienced a full proof data handling experience at their fingertip.
How Does An Integrated Accounting Software Works?
Let us consider all the accounting activities which are required to be taken into account like reconciliation integration solution, tally integrated system, order processing, and management, tracking inventory, inventory management, return rates, profitability calculating, tracking product's performance, and so on. All these need a lot of time and patience to calculate. But eVanik integration accounting software has a solo center from where all these activities are performed and tracked on a real-time basis emphasizing to make these data errorless and remarkable. Integrating all the finance and accounting-related information is difficult. But technology has a solution to everything.
Say Yes To Smart Work
While everything and anything is changing frequently with time, business patterns have also been changed. With integrated accounting software, it becomes easy to find each required detail of your finance and accounting management. Manual working is now obsolete. Digital businesses handle things with ease. Any business should focus on fewer investments and grabbing more profit from the same. For this, a cloud-based single platform architecture will enhance the growth of profit as you will be concentrating more on your base activities. Hence, a seller should follow the trend of not only working hard but working smart as well.
Centralized Control Of Warehouse
When there is a mechanism to manage your godowns, enlisting your products and selling information, nothing can be more exciting than this. As eVanik has a single platform that looks after how many products are being brought in the warehouse and how much of it would be released at that given time. Also, it ensures tracking the products available in the warehouse and their related issues as well. There can be choices a marketer would make, but the best deals come when you are ready to improve.
Clear Picture of Business Performance
With integrated accounting software, a seller can have a clear idea of where his|her company is positioned in the eCommerce wide market space. Many dealers do not understand and evaluate the proper mechanism of their business because of which they end up losing great opportunities to grow. Therefore, having a smart assistant who could handle your stress on your behalf is not a bad idea. This would not only give aggregative and detailed information about your finance and accounts but also helps you in tasks like profitability calculating system, inventory management, omnichannel order management, etc.
Consistent and Regular flow of Stock Management System
Warehouse management has to be easy enough to make order processing easy. When a seller would know an accurate stock management system and solutions, they can't focus on a better end product to serve their customers. Here, integrated software helps a company to have consistent and regular updates of stock bought and sold to the customers. Daily, it creates a better situation for the company to process its mechanism.
There is no doubt about investing in integrated accounting software for your company because not one but much daily-based business management would be performed easily. But anything you adapt to new takes a little time for learning. In Conclusion, it would be the best choice for any scale (small, medium, large) companies must subscribe to effective solutions for their eCommerce problems and one such assistance is eVanik.