Track your competitor's prices and get reports on every price change and new products with eVanik OWS' Price Monitoring, Alerts & Notifications



eVanik-Price monitoring
Stop tracking prices manually. Automatically track any product price on any online store.
No Limits-   With eVanik Price Monitoring Platform look into more detail the evolution of prices in each one of your competitors completely with no limits or restrictions.
Competitor Benchmarking- With eVanik Price Monitoring Platform check your own price position compared to your competitor's price which is a valuable advantage to compete in your market.
Multiple Updates- eVanik Price Monitoring Platform monitor and update the prices and stock availability information of your competitors multiple times a day to help you be fully aware of their movements.
Know every price change in your market and position yourself easily.
You probably know that prices in e-commerce change a lot of times in a day and without automation, it's almost impossible to track your market movements. With eVanik Price Monitoring Platform you'll have more time for analyzing, competing, and winning in e-commerce while others struggle with manual tracking techniques with giant spreadsheets.
eVanik- Alerting
Set alerts and get notifications on price changes.
eVanik-Reporting and Analytics
Get beautiful dashboards and summaries about your competitors pricing and catalog updates.
eVanik-Dynamic pricing and repricing
Define your own pricing strategies identifying which products can go up / down in price, and get these prices changed in your store.
eVanik-Mapping
In addition to regular price monitoring and alerting, eVanik has mechanisms to alert you when an online store (either your competitor or your retailer) violates this price.
Act on price improvement opportunities with eVanik OWS
-Analyze how the pricing of your products compares to that of the same products as your competitors.
-Tweak the prices of products that are priced either too low or too high.
-Drive efficient pricing across thousands of products to maximize revenues and margins.
Analyze historical competitive pricing trends with eVanik OWS
-Gain an in-depth view into your competitor's pricing strategies over any period of time to anticipate price movements.
-Break down your analyses along multiple dimensions like category, product type, brand, or even individual products.
-Track and react quickly to aggressive price movements by competitors to ensure you don't lose out on market share.
Price Alerts and Notifications with eVanik OWS
Price Alerts and Notifications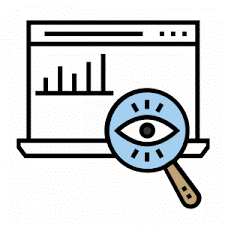 Most store visitors leave without making a purchase. Due to fear of high prices, many people, although interested in buying a product end up avoiding buying at all. The eVanik OWS is an effective solution to drive revenue by bringing back lost customers.
Introducing Price Alert & Notifications
Pricing still being a major factor in a purchase decision, the eVanik OWS provides Price Alerts & Notification. Price Alerts allows marketers and retailers create alerts based on changes in the pricing of any given product in your inventory. With these Price Alerts you'll be able to tap into the principle of urgency and limited availability.
Benefits
Never Lose A Sale Due to Bad Pricing
Price is a sensitive issue for consumers. Massive sales are lost because of bad pricing. The eVanik OWS platform reveals the competitive price for each product to help optimize for maximum orders.
Send Emails to Customers & Build Loyalty
Customers will love getting alerts from your site which are based on the products they want to hear about. Send 1:1 personalized email and improve engagement.
Increase your Website traffic
One of the most important benefits of Web Push Notifications is that it gives you a traffic boost. It works best if the message contains something worth the user's attention. If it is tempting, you will witness a significant rise in website traffic. Web Push Notifications can bring high real-time traffic if you are running a limited-time sale,
eVanik OWS helps Turn Visitors into Subscribers and Subscribers into Customers
One of the best ways to land your subscribers into your store and encourage them to shop is to have Web Push Notifications. Unlike emails which sometimes can be skipped or left unopened, web push notifications are the quickest way to grab user attention.
When you are liked as a brand, visitors opt to receive notifications. They are impressed with your products or services and this is why they do not want to miss any future update from your end. These prospects will show more potential to purchase as compared to the other users.
Make Sales with Automated Price Change Notification
In this era, every customer is important to us, right! then this feature is important for you. Because the customer might go without shopping.
Price alert and notification feature notify the customer when the item comes back in stock, we send automatic reminder emails. It shows the alert message. Using a price alert notification feature, you may increase sales with automated price change notification.
The price alert notification helps customers to sign up for a price drop notification on products they wish to purchase. If price drops then this evanik OWS provides alert notification automatically to customers.