Compliant E-commerce Accounting at your fingertips !
eVanik offers seamless accounting integrations with various accounting and financial ERPs like Tally, Zoho Books and others. We offer end to end integration with just one click in a real-time basis. Thousands of E-commerce Sellers use it for managing their daily accounting activities. eVanik's financial management solution expedites daily financial transactions. As a result, it accelerates the financial close and ensures compliance. Our cloud-based single-platform architecture gives the financial performance of the business from a consolidated level down to the individual transactions.
Our financial management seamlessly integrates with all major accounting ERPs like Tally ERP9, Zoho Books, QuickBooks, Alignbooks and others. We provide single-click integrations of e-commerce orders, returns, payments, and commissions. It streamlines critical financial and taxation processes.
Accounts and Finance Integration
Managing ecommerce business can be a hectic task as it includes data entry, accounting and GST compliance, sync of all the orders, records of sales and orders, etc.

Adopting eVanik Accounting & Financial platform means that all your processes will be centralized. That includes all the functions of accounting software and finance-related also. Typically, every business requires financial accounting reports such as sales and purchase charts, profit and loss accounts, payroll, budgeting, etc.

With eVanik Integrated Accounting & Financial Platform, all of your financial dates are at one spot and is exact and convenient. In this manner, you can dispose of mistakes and postponements of manual fares. Despite the size of your business, your accounting books will be up to date. Our Integrated Accounting & Financial platform allows you to enjoy the freedom of managing your business with ease.
Furthermore, since the software is a cloud-based solution, it allows real-time access for multiple users. This is important, especially for e-commerce dealing with bookkeepers in
a different part of the country. One significant advantage of eVanik integrated Accounting & Financial platform is that you can sell your products across the world. Good accounting software has GST module included, which complies with the tax rules of various countries or states.
Integrating your ecommerce to eVanik Integrated Accounting & Financial Platform is a beneficial move for your business as you can have your business automated by the accounting software. eVanik Integrated Accounting & Financial Platform has numerous benefits that can help your ecommerce business be a success in a shorter period
of time. It knows what you require for your business like managing shipping costs, tracking the expenses, tracking shipping and delivery status, organized inventory, etc. eVanik integrated Accounting and Financial platform is not difficult to set up and use. The language utilized all through the program
isn't loaded up with accounting language which makes it simple for anybody to comprehend. Our website includes step-by-step tutorials to help you get started with eVanik integrated platform.
Features
Integrations
Inventory Management Software
Inventory Monitoring
Keyword Tracking & Performance
Live and Out of Stock Alerts
Margin Analysis
Price Alerts and Notifications
Product & Pricing
Product Research Tool
Reconciliation Plans
Returns Reconciliation
Seller Listings on Products
Tally ERP9 Integration
Benefits of integrating with eVanik Integrated Accounting & Financial Platform that ecommerce businesses can enjoy:
•          Our platform automates businesses by syncing all the multi-channel sales, expenses and orders directly into the software so it can keep an account of everything.
•          Your stock stays optimized and organized. The stock level remains under check, so you know when to restock your items before you are forced to label them as out of stock. Streamline inventory synchronization, track updates, and provide accurate inventory levels to customers, without procuring staff to deal with these assignments.
•          Keep your customer history so it does not require them to enter their details every time they purchase in case, they remain your guest.
•          Record of all the order details like customer information, item details, amount taxes, shipping charges, amounts, taxes, discounts, and payment.
•          Business sales and profit can be viewed from the dashboard itself which will help you in making informed decisions for your business.
•          Minimizing manual entry to save time and effort and increase output while reducing errors when entering an order, inventory, item, customer and shipping data.
•          Automatic notifications for customers for orders that have been shipped and allow them to track the delivery of products.
•          Simplify how you manage price and product changes to inventory.
•          It provides the flexibility to add multiple online (web-stores and marketplaces) and offline sales channels, without losing operational efficiency.
•          Handle increased demand in online orders without the No need to add extra resources to handle increased demand in online orders.
Final Thoughts
The integrated Accounting & Financials platform can improve organizational and management productivity by delivering better output in several aspects. The primary reason behind using our eCommerce platform software to build your online store is that you can get readymade integrations provided by eVanik.
Moreover, if you are still confused about why selecting an e-commerce platform to build an online store you can contact our eCommerce Platform software experts to get unbiased recommendations and better explanations.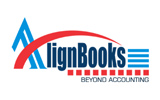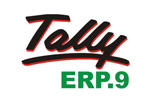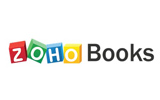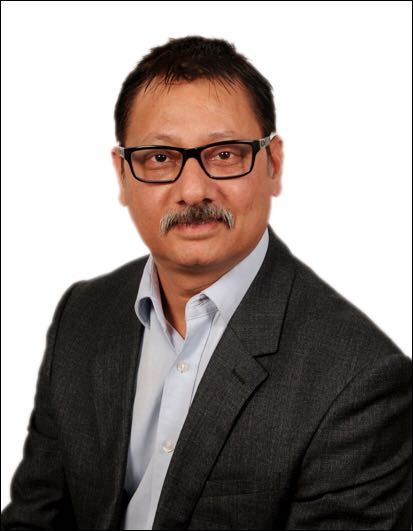 eVanik Accounting tool is a real problem-solver. Now we don't need to spend hours everyday in punching entries manually into our accounting software.
Founder, GiggleGlory
Prabhaker Misra
Customers love the one-click accounting integration tool from eVanik OneWorld Suite !