Types of Ecommerce Business Models | Seller's Perspectives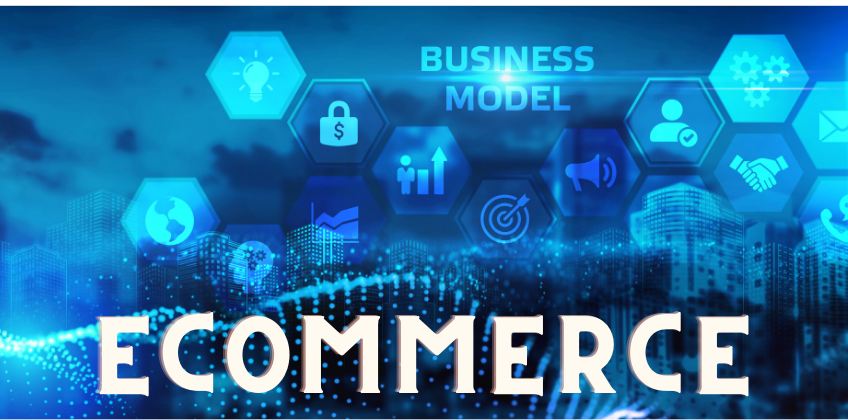 What is eCommerce?
The process of buying and selling products and services, online by transferring data and money through an electronic medium (internet) is known as eCommerce (also called electronic commerce). The various types of business which deal with eCommerce are called eCommerce Business Models.
The eCommerce market is expected to grow at a phenomenal rate and reach US$ 200 Billion by the year 2026. India is witnessing the sunrise phase of eCommerce and there is ever-growing participation from large brands, manufacturers, small and medium enterprises, traders, and service providers, alike.
The beauty of eCommerce is that it is relatively simple to join in on the action. There are hundreds of platforms and resources that are available to support new sellers as they enter the eCommerce space. Many businesses with brick-and-mortar shops have transitioned to online selling since it is much more affordable. This became even more prevalent during COVID-related lockdowns since it was safer for both shoppers and the people who work in stores.
The opportunity of eCommerce is providing enough air to breathe to everyone, hence it is important to understand this opportunity by looking at the various business models that eCommerce has to offer. Moreover, in this article, we will look at this from a Seller's perspective so that potential sellers can understand the ways to capitalize on the eCommerce opportunity in India.
eCommerce Business models can be segmented on the basis of the type of buyer and seller. Broadly, a buyer and seller can be classified into:
Business – A seller or a buyer who sells or buys products and services for his business or organization's use.
Consumer – A seller or a buyer who sells or buys products and services for his personal use.
From the above bifurcation, it becomes easier to understand the various business models of eCommerce:
B2C Ecommerce
B2C (also known as Business to Consumer eCommerce) is the most popular form of eCommerce. In this model, a business or a company sells products or services directly to the end customer. Typically, in this model, there would be single-tier pricing for all customers. There would be dedicated departments for customer service, logistics, etc. The website and marketing events get built to attract customers especially first-time buyers.  The checkout process is extremely streamlined to avoid abandoned carts and dropouts. B2C websites need to have a compelling website structure, offers and promotions, and landing pages. Popular B2C eCommerce Models include Amazon, Flipkart, Mesho, and Myntra.
B2B Ecommerce
B2B (also known as Business to Business eCommerce) is the model where one business entity provides products or services to another business entity. There could be multiple-tier pricing and volume discounts to different business customers on a case-to-case basis. Most B2B eCommerce companies would deploy dedicated account managers for their customers.  B2B customers would be repeat customers. The website would be more like an account dashboard for the customer. The checkout process will have more steps than a B2C eCommerce website because customers may want to exercise different payment options including bank/wire transfers or cheque payments.
C2B Ecommerce
C2B (also known as Consumer to Business eCommerce) is just the opposite of B2C eCommerce and is very niche and typical. In this model, individual customers deliver value to businesses that include referral programs, paid testimonials, or data sharing. A C2B model is also known as a reverse auction model or a demand collection model that enables buyers to name or demand their own price, which is mostly binding for a specific good or service. In the consumer to the business model, the roles involved in the transaction must be established and the consumer must offer something of value to the business.
C2C Ecommerce
C2C (also known as Consumer to Consumer eCommerce) is a model where one individual customer sells a product or a service to another individual customer. To understand this in offline parlance, a newspaper classified advertisement or an auction is an example of C2C eCommerce. Companies like OLX offer a platform to sell products from one consumer to another. Other online companies like Craigslist, Etsy, and eBay also enable C2C eCommerce. Companies like Amazon provide both options of B2C and C2C eCommerce.
D2C Ecommerce
D2C (also known as Direct to Consumer eCommerce) is when the manufacturer/producer sells their products or services directly to the consumer on their own website. As per research, over 50% of customers prefer to buy directly from the brand/manufacturer instead of going to other eCommerce marketplace or third-party shopping sites. Dell is one great example of D2C eCommerce where the brand Dell allows individual customers to customize and purchase computers and peripherals from their own website. One of the biggest benefits of D2C eCommerce is that it cuts the costs of "middlemen" and helps the manufacturer retain better margins and/or offers better price/value to the consumer. The manufacturer/brand also gets full control of the activities on their website or platform. They get important consumer insights that help them to plan for better future selling and marketing strategies.
Subscription Ecommerce
Subscription (also known as SaaS eCommerce) is an online business model that allows businesses and customers to buy products and services they need on a recurring basis. The biggest benefit of this eCommerce model for the sellers/brands/manufacturers is that it increases the customer LTV (Lifetime Value). One of the best examples of subscription eCommerce is Dollar Shave Club. This company delivers personal grooming high-end products to its customers on flexible subscription plans. Most cloud-based software companies like eVanik Networks deliver software through subscription eCommerce. Digital content companies also use subscription eCommerce to pass maximum value to it's consumers.
Types of eCommerce Fulfillment Modes
With the evolution of the marketplaces driving a large part of eCommerce in India, the modes of fulfillment have also evolved. Traditionally, eCommerce businesses adopted the Dropshipping method of order fulfillment. But not there are more options to ensure a superior service delivery experience, reduced customer and courier returns, and savings on shipping costs. Currently, the most popular types of eCommerce fulfillment modes are:
Dropshipping
Marketplace Warehouse Fulfilment
Hybrid Model
Outright Sale and Purchase
Dropshipping
Dropshipping is the most popular type of fulfillment of online orders. In layman's terms, it's a model that involves retailers selling items for which they may not be holding inventory.  They purchase stocks from third-party distributors, manufacturers, or wholesalers and get them shipped directly to the customer. Automation and outsourcing make this business model a success. With dropshipping, you still build a branded online store. You also manage customer relations and customer support. Dropshippers manage all aspects of the business except fulfillment.
Marketplace Warehouse Fulfillment
Marketplace Warehouse Fulfillment was a model that evolved to enhance a better shopping experience for buyers. In this model, the eCommerce marketplaces such as Amazon and Flipkart transfer stocks directly from sellers into their own warehouses. The Amazon Market Warehouse Fulfillment model also called FBA (Fulfillment by Amazon) is a model where Amazon brings in the inventory of the sellers to their own FC's (Fulfillment Centers) and manages the entire supply chain operational events including picking, packing, shipping, customer service, and managing returns. Amazon promises the following key benefits to its sellers who migrate to the FBA Model:
Prime and FBA Logo for the listings on Day1 – Higher visibility and more sales
Lower weight handling fee
Buy Box eligibility
Sellers who are in the FBA mode can do advertising and run sponsored advertisements.
Lower closing fees for products selling more than Rs. 500/-
Packing material charges and Packing fees are free
Guaranteed delivery to the customer.
Flipkart also offers a similar marketplace fulfillment model known as Flipkart Advantage.
The one major disadvantage of a warehouse fulfillment model is that it involves a higher capital investment from the seller's side as they need to purchase physical inventory for every FC (Fulfillment Center) or Warehouse where they would like to send their inventory.
Hybrid Model
Over the past few years, a new fulfillment model has evolved that is a combination of Dropshipping and Warehouse Fulfillment. This hybrid model, also known as Seller Flex in the case of Amazon and Flipkart Lite or Flipkart Smart in the case of Flipkart has brought the best sides of dropshipping and warehouse fulfillment together.
In this model, a seller needs to provide a dedicated physical space at his own office or warehouse for the specific marketplace only. The inventory in this space also needs to be committed to that particular marketplace. The entire business process and systems are however defined and governed by the respective marketplace.
The advantages of these hybrid fulfillment models are:
There is no dependency on the availability of FC (Fulfillment Centers) appointments/slots or space availability.
No missing/damaged inventory discrepancies in inbound shipments as inbounding are done by the seller's own manpower and in their own premises.
Removal orders can be instantly processed unlike the longer period taken in the marketplace warehouse for them to reach the seller.
Returns can be processed immediately. Thus, disposal of damaged goods/ inbounding of sellable goods can be done much faster.
Claims can be raised immediately and reimbursements are received in a much shorter time.
Refilling stocks at low inventory count/out-of-stock scenarios is much easier and faster.
Similar visibility benefits like Prime logo, in case of Amazon and FA (Flipkart Advantage) logo in case of Flipkart.
Outright Sale and Purchase
Many eCommerce Marketplaces have appointed large third-party trading companies who procure stocks from brands and sellers through simple trading transactions. This is known as the Outright Sale and Purchase fulfillment model. Examples of such companies are Cloudtail and Appario Retail.  These companies have huge financial and operational bandwidth to sell lacs of products across marketplace platforms.
The benefits of the Outright Sale and Purchase model are:
Sellers and Brands do not have to worry about the various commissions and fee deductions on every sale.
Sellers and Brands can sell a large inventory in bulk instead of shipping orders one by one
Accounting and Reconciliation is much simpler in this model
Higher visibility of products
Detailed reports are provided by such companies to Sellers and Brands.